Renault boss opens door for new FCA merger talks
A healthier relationship with Nissan is key to new discussions between Renault and Fiat Chrysler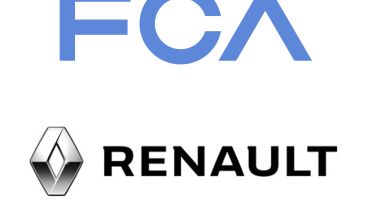 Renault's aborted merger talks with Fiat Chrysler Automobiles could be back on, according to Renault CEO Thierry Bolloré.
Plans for the two automotive giants to merge were shelved almost as quickly as they had appeared back in June. But asked if he would be open to discussions should FCA get in touch again, Bollaré said: "We're always open – absolutely."
• Classic Fiats: back through the history books at FCA's Heritage Hub
Bolloré revealed that his brand's relationship with Nissan in its existing Alliance was key to the success of any future talks with FCA. And with Nissan's latest CEO resigning this week, a strong successor could be vital to any further merger talks.
Bolloré said that Renault's Alliance with Nissan was important to cars like the new Capture, shown in Frankfurt for the first time. "The Captur is 100% Alliance," Bolloré said. "The DNA is Renault, but it's based on a platform and connectivity that are pure Alliance."
And in spite of Nissan's recent internal struggles with its latest CEO Hiroto Saikawa resigning this week, Bolloré is confident in the Renault Nissan Alliance. "There's no reason to think that we won't continue," he said.
Bolloré also revealed how important the Alliance relationship was to the aborted FCA deal. "The attractiveness of Renault to FCA is not just linked to Renault," he said. "The reality is that they were very much interested by Renault and the Alliance – and vice versa.
"The mention of the Alliance for the deal that was on the table was significant. We need to have a healthy Nissan that's back on track, peaceful and confident with themselves so we can look to the future as an important factor to make an FCA deal happen – it's common sense.
"Everything that helps Nissan recover its credibility after the multiple trauma they have experienced moves in the right direction."
Asked whether a relationship with FCA was still possible Bollaré said: "You always have hope. For the moment we don't talk to each other, for the moment nothing is on the table, even though the quality of the deal, in industry terms, was exceptional."
"The industry worldwide needs to consolidate – it's happening everywhere. It's such a big trend. I don't know what will happen, but something has to happen.
"We need further Alliances. The trend for all the competition is the same – we need to scale. We need to share the fantastic investments we need to perform and satisfy our stakeholders and satisfy the regulators and play our role in terms of mobility, to be part of the solution and not the problem."
Do you think a potential Renault/FCA merger would be good for the car industry? Let us know your thoughts below...