Classic Fiats: taking a look through the history books at FCA's Heritage Hub
We take a look at some stunning classic Fiats and other Italian treasures as we delve deep inside FCA's new Heritage Hub
When a car maker has a history stretching back over the course of decades, it can be justifiably proud of its heritage. And when a firm can trace its roots back more than a century, that's clearly a cause for celebration. 
Some companies mark their long histories by recreating classic models. Aston Martin and Jaguar Land Rover have proven there can be profit in the past by launching the DB4 GT Zagato and E-Type continuation models. Fiat Chrysler Automobiles (FCA) has taken a different approach, though.
• Best classic car shows to visit
In its home city of Turin, Italy, FCA – and specifically the Fiat (founded in 1899), Abarth (1949), Alfa Romeo (1910) and Lancia (1906) brands – has opened its new Heritage Hub.
In an old section of the firm's Mirafiori factory – itself an 80-year-old institution – FCA has painstakingly restored the paint scheme, concrete floors and latticed metal pillars in the Hub, which is best described as a three-dimensional archive.
And while some car companies' heritage collections can't be accessed by members of the public, the Hub opens its doors to all for bookings next month (through the www.fcaheritage.com website), and anyone visiting is in for a treat. It's home to more than 250 of some of the most iconic, important and interesting models from the long histories of the four brands, with more set to be acquired and added to the fleet later. 
As well as offering guided tours and maintaining a treasure trove of Italian motoring history, the Hub allows owners of classic FCA models to have their cars certified, or restored with original parts.
The collection covers 15,000 square metres (roughly the size of two football pitches) and features models from the 100-year period between 1908 and 2008, with 64 of the most interesting cars divided into eight thematic sections.
In the Archistars section are examples of some of the most functional models in FCA's history, and the Lancia Lambda is a perfect example. As the first car in the world to be based on a supporting unibody (meaning chassis and body form a single structural component), the Lambda is arguably the forefather of all modern cars and their monocoque shells.
There's also the Lancia Flavia – the first Italian car equipped with front-wheel drive and four-wheel disc brakes – as well as Fiat's 500 Topolino, 600, Panda and Uno, all of which offered affordable, but enjoyable, motoring.
Also noteworthy are some of the cars found in the Concept and Personalised section. These were one-off or unique models that were not produced en masse. The coachbuilt Fiat 130 Familiare estate and rugged Panda Rock Moretti are owned by the Agnelli family – an Italian business dynasty originating from Giovanni Agnelli, who founded Fiat in 1899.
Other eye-catching one-offs in the Hub include the gigantic Fiat Oltre – a 2005 concept designed for "extreme situations" and featured at the 2006 Winter Olympics in Turin. Think Lamborghini LM002 on steroids. 
Perhaps more elegant is the Fiat 500 Coupé Zagato. When unveiled at the 2011 Geneva Motor Show, this was the first vehicle to be fitted with the 104bhp version of Fiat's TwinAir engine.
It's hard not to rush from car to car like a kid in a sweet shop, and in truth, more than one visit to the Hub is probably required to fully take in all of the history on display.
Partnership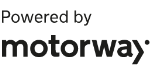 Need to sell your car?
Find your best offer from over 5,000+ dealers. It's that easy.
Klaus Busse, head of design at Fiat, Abarth, Alfa Romeo, Lancia and Maserati, agrees that there is a lot to digest. "I don't think many car companies have such a wealth of historic designs," he says. "A lot of car companies have a wealth of historic cars, but Alfa Romeo [in particular] was always known for a strong desire to experiment."
Back to the cars, and the Eco and Sustainable section holds some of the quirkiest models in the Hub, and also some of the most innovative. Take 1999's Fiat Ecobasic. Only 10 of the city car concepts were built, each with a 61bhp 1.2-litre diesel engine that delivered a 99mph top speed, yet emitted just 80g/km of CO2. That's impressive by today's standards, let alone two decades ago.
Then there are the tiny Fiat X1/23, Zic and Downtown concept city cars. These were perhaps always going to be too unusual to make production, but they stand as a testament to Fiat's ability to think about small cars in a way few other manufacturers are able to. 
And it's not just styling where Fiat has been known to consider different paths. The Panda Aria has a downsized engine designed to run on a mix of methane and hydrogen, while the Multipla Folon is a natural gas-powered version of Fiat's ingenious six-seater MPV, developed as part of a scheme to promote the use of alternative fuels. Unfortunately, the years haven't done much to soften the Multipla's looks, nor this example's lurid paint finish.
Moving on to the Epic Journeys area, we find cars that had taken part in challenging treks across the world. One of the stars here is the Fiat Panda Città del Capo a Londra, which Brits Philip Young, the man behind the Endurance Rally Association, and Paul Brace, technical director at Eagle E-Types, drove from Cape Town to London in 2013, in a record 10 days, 13 hours and 28 minutes, all for charity.
Other notable entries in this section include the Fiat Campagnola AR 51, which covered the entire length of Africa in 11 days, the Fiat 1100 E that completed the first single-driver around-the-world tour, and the Lancia Delta HF Integrale Group A that won the Safari Rally in 1988, despite colliding with a zebra during the race (the zebra survived). 
The two oldest cars in the Hub – the Fiat S61 and Lancia Alfa 12HP – were both built in 1908 and can be found in the Records and Races section. The Fiat is particularly interesting; with a 10-litre, four-cylinder engine it was a proper brute of a car in its day, and it still holds an air of menace now.
Alongside these is a host of other racing legends, including the Lancia D50 Formula 1 car – which made its debut at the 1954 Spanish Grand Prix, winning two races that season – and the Abarth 1000 Monoposto Record Classe G that broke a quarter-mile acceleration record in 1965, as well as the Lancia Beta Montecarlo Turbo endurance race champion.
The Small and Safe section includes more Lancia models that championed new types of vehicle architecture, such as the Augusta and Ardea, plus 1968's Fiat City Taxi prototype, designed with an asymmetrical interior that does without a front passenger seat to boost comfort in the rear. Also seen here are the Fiat ESV 1500 and ESV 2000, both of which were designed specifically for crash testing, allowing for the analysis of safety and resistance in the event of a collision.
Style Marks is a section reserved for those models that "expressed the identity" of their respective brands through their designs. The Lancia Aurelia B20 stands out as a perfect example of a classic Italian GT, while the Fiat Barchetta also has a place as an example of a "renewal of past forms".
The most exciting section of all, though, has to be The Rally Era, which features several legends. Leading the way is the Lancia Stratos HF Gruppo 4 that won the 1976 Portugal Rally and came second at the 1977 Monte Carlo Rally, both at the hands of Sandro Munari.
There's also a Lancia Delta S4 Gruppo B – another model with countless rally wins and the first four-wheel-drive Italian car to be used in racing – and the Lancia Rally 037 Gruppo B.
One key point raised by Roberto Giolito – who designed Fiats such as the Multipla and the Trepiùno concept that became the reborn 500 – is that the Heritage Hub is "not a casket". The cars here are driven to outside events so they can be appreciated by as many people as possible, while others are sometimes allowed out on various race tracks.
Our brief time at the Hub serves as a reminder that while the motor industry is going through radical change, today's clean, fast and reliable – not to mention electric and possibly autonomous – vehicles wouldn't exist without their hallowed forefathers. FCA's Hub is proof that the cars of today and tomorrow are truly standing on the shoulders of giants.
What's your favourite classic Fiat? Let us know in the comments section below...