Thierry Bolloré ousted as Renault chief executive
Renault chief executive Thierry Bolloré has been removed from his post, following a vote by the brand's board to choose his replacement.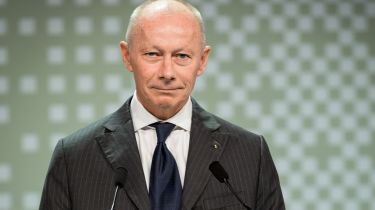 The news clarifies an official brand statement, which says that the board would meet "to discuss the corporate governance of the group."
The move is believed to appease alliance partner Nissan, as Bolloré was closely associated with ex-Group CEO Carlos Ghosn. Ghosn was arrested last November following claims of financial misconduct. He is due to appear in court next year, facing charges in Japan that he used Nissan funds for personal use and that he inflated his own pay.
• Nissan factories "unsustainable" under no deal Brexit
Any moves to remove ties from Ghosn are seen as vital to the future of the group, giving the instability on financial markets brought to the Alliance as a result of his arrest. Renaut's share price fell by 20 per cent following the news, while Nissan's has dropped by 35 per cent. Renault has a 43 per cent stake in Nissan, while Nissan has a 15 percent stake in Renault. 
The news follows on the recent announcement that Nissan announced a new chief executive. Makoto Uchida, formerly heading up the brand's Chinese operations, took the place of Hiroto Saikawa who was ousted in September following a pay row in his role at the manufacturer. Ex Michelin CFO and managing general partner Jean-Dominique Senard was appointed as Ghosn's replacement in January.
Following on from Bolloré's departure, current chief financial officer Clotilde Delbos has taken his place in the interim.
Are you worried abotu the future of Renault? Let us know in the comments below...