Renault Espace could still come to the UK
Renault's Paris show star could still make it to the UK in right-hand-drive form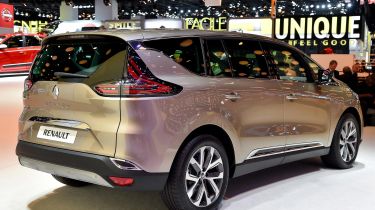 The all-new Espace, the star of Renault's stand at the Paris Motor Show, could still come to the UK in right-hand drive according to Renault-Nissan Alliance CEO Carlos Ghosn.
Speaking to Auto Express, Ghosn told us: "I'm absolutely not saying never. We're waiting for the response of the market and of the press – if we make it big in Europe, then we could go global.
"We're starting from a very low level. Let's make sure we're doing a good job in Europe and then expand."
The new Espace is more of a crossover than a full-size MPV, but will still offer seven seats in spite of its lower, sleeker look. A floating centre console gives the interior an airy feel, while a portrait-layout touchscreen, similar to that in the new Volvo XC90, also features.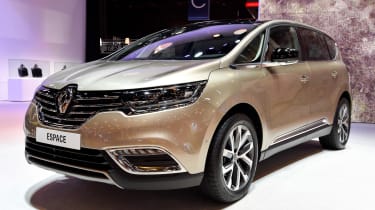 The quality is as impressive as the space inside the new car, with features such as push-button folding of all five seats for a completely flat load area. According to Ghosn, the car was developed with the original 1984 Espace in mind, with its light, bright, usable interior.
Ghosn also gave an insight into his companies' plans on autonomous driving. "The consumer speaks in trends," he told us, "and the consumer is saying I want more time available, more pleasant time and I want a cleaner environment. That's translated to zero emissions and low emissions vehicles and more time with autonomous cars. They want more time by being able to transfer their home life to the car.
"However, an autonomous car is not a self-driving car. The driver has full control – I'll drive if I want; if not, I'll input the destination and the car will take me there."
See what else is on show at the Paris Motor Show here...