Renault shows us how to charge an electric car while it's moving
Modified Kangoo Z.E and specially built test track demonstrates that it is possible to charge an electric vehicle whilst on the move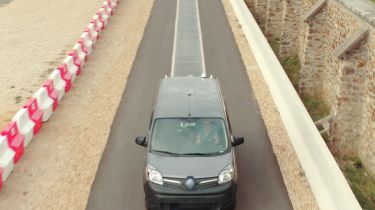 Electric cars take time to charge – it's an unavoidable fact, and one that means topping up an electric vehicle currently takes far more time than a quick splash and dash at a petrol station.
Admittedly, the technology will improve in the future and charging times will tumble, but it's still hard for most people to imagine the process of recharging an electric car ever being as quick as that of filling up a tank of liquid fuel. That's why Renault has teamed up with US tech industry giant Qualcomm and French technology institute Vedecom to side-step the EV recharging stop altogether, creating an electric car charging system which works on the move.
• Best electric cars on sale 2017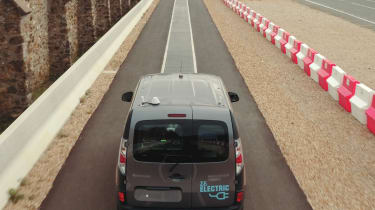 Renault has demonstrated what it calls 'dynamic wireless electric vehicle charging' (DEVC), using a couple of modified versions of its Kangoo Z.E van and a 100-metre test track with built-in conductive wireless charging, built by Vedecom and Qualcomm. The vans are charged as they drive along the track, and the wireless system charges at the equivalent of 20 Kilowatts – nearly on par with 22Kw fixed chargers you'll commonly find in public.
• Used electric cars: should you buy one?
The demonstration doesn't just work at slow speeds either – Renault claims that this system can recharge the vans even when they're travelling as fast as 62mph.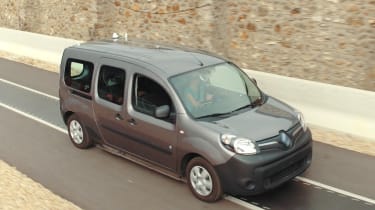 The entire project will soon be in the hands of Vedecom, and the DEVC rig will be tested as part of the FABRIC project – a €9 million, pan-European project to test the feasibility of wireless electric vehicle charging. The project was founded three years ago, but will continue testing DEVC until this December.
Do you think wireless, on-the-go charging is something we'll see on the roads of the future? Let us know your thoughts in the comments.