Renault Master panel van unveiled
The new Renault Master has made its debut at the 2014 Commercial Vehicle Show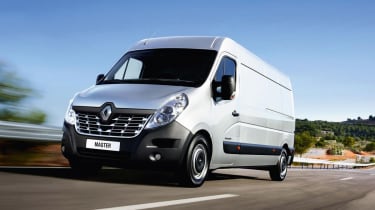 Following the unveiling of the new Renault Trafic, Renault has extended its panel van range further with the new Renault Master. Orders for the Renault Master open in June, with deliveries expected by the end of this summer.
The front of the van has been updated with a new grille, which incorporates a bigger logo, as part of Renault's new design direction.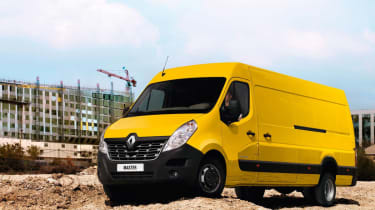 A range of economical 2.3-litre diesel engines in different power outputs (110 – 165hp) is available and each promises decent fuel economy. The 165hp engine on L2H2 vans, for example, is able to deliver up to 40.9mpg, while emitting around 180g/km of CO2 emissions.
There's an ECOmode button which, when switched on, adjusts the engine's torque and climate control settings to improve fuel consumption by up to ten per cent.
Plenty of standard kit is available, including ESC, Hill Start Assist and Trailer Swing Assist. Grip Xtend is also fitted and this improves the van's grip when driving on snow, mud and sand. There's also the option of fitting a Wide View mirror, which provides a better view of any rear blind spots on the passenger side of the van.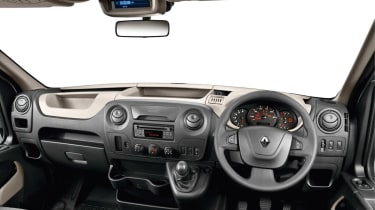 The van is available in four lengths and three heights. Customers also get plenty of choice when it comes to variants, with panel van, crew cab, platform cab, chassis cab, tippers, dropside and box van variants available.
The addition of L4H2 and L4H3 panel vans with single rear wheels should also suit long-distance drivers. These configurations have a wider space between the wheel arches and Renault claims this enables them to carry europallets at the back of their load areas.