'Volkswagen doesn't have a plan for SEAT's future'
Steve Fowler catches-up with new VW boss Thomas Schäfer to get his views on the future plans for Skoda, Cupra and SEAT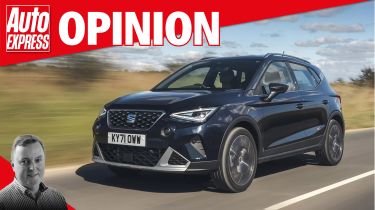 Thomas Schäfer has only been in his job 100 days, but has given some clarity to the future of not only the Volkswagen brand, but also the other brands that fall under his remit: Skoda, Cupra and SEAT, although the latter is going to take a little more work.
Schäfer was a shock appointment as Chairman of the VW brand in a boardroom reshuffle earlier this year. He hadn't even been running Skoda for two years before getting the call, following a longer stint in charge of the Group's operations in South Africa.
But after spending some time with him this week, a couple of things are evident. Most importantly, he's an inspiring leader with a clear vision that has been signed up to and communicated well. And that communication is two-way: he's a listener and has reacted fast to customers' views on his brand's products.
His vision for the VW brand's reboot is clear. It should be "a friendly brand that people like. The people's brand that is close to the people. A brand that listens and offers exactly what our customers want – especially in the electric and digital age of mobility."
But what about Skoda with models that have sat closer and closer to Volkswagen? "In the past, but not the future," said Schäfer. He admitted that the brand had "moved up", but says that it is "in the functional space."
Cupra is the easiest to place, according to Schäfer. "It's very sharp positioning: young audience, more rebellious, but not a volume player."
But SEAT seems to be a bit of a problem child. "Cupra is the future of SEAT," said Schäfer. "It doesn't mean SEAT will cease to exist. We're still working on the actual plan for SEAT; it's okay until 2028 or 2029, so we don't have to panic."
Sometimes the most difficult decisions are the hardest, especially when it comes to getting rid of something that, deep down, you know you don't really need.
Do you think SEAT has a future? Let us know your thoughts in the comments section...