New Skoda vRS hot hatch on the way: a VW ID.2 GTI for less?
A hot version of Skoda's upcoming small EV could wear the vRS badge, and our exclusive image previews how it could look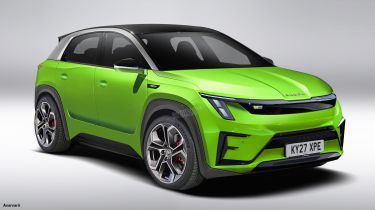 Skoda boss Klaus Zellmer has confirmed that hot vRS models are very much still on the agenda in the firm's all-electric era, and that could mean a hot version of the brand's upcoming baby EV.
Auto Express caught up with Zellmer at the recent Munich Motor Show, which was used by Volkswagen to unveil its own vision of future hot hatchbacks, the ID. GTI Concept.
Asked if he fancied a Skoda vRS version of what will become the ID.2 GTI, Zellmer told us, "Yes, of course we are contemplating doing that, actually in all our model lines.
"If the technology is good enough to call it an RS [the vRS badge is only used in the UK, where Ford has the rights to the RS nameplate], then there's a high likelihood of us bringing an RS version."
Auto Express understands that Skoda's version of the ID.2, using the VW Group's MEB Entry – or A0 – platform, is more likely to take the form of a compact crossover, as previewed by a digital sculpture revealed earlier this year. Our exclusive rendering shows how that could translate into a hot version, expected to wear the famed vRS badge in the UK.
Key to any new vRS models is having the right attributes to win over hot hatch fans. "It's important to stay truthful and credible to bring an RS," said Zellmer. "The RS is a sub-brand, which comes with a little bit more power, a little bit sharper in terms of its appearance, different interior."
VW hasn't revealed any technical data for its ID. GTI Concept, other than it will definitely be front-wheel drive only, using an electric motor under the bonnet, and any Skoda version would have to follow this layout. It would share the same footprint as the hot VW, too, meaning a length of around 4.1 metres.
The as-yet-unnamed small Skoda is due in late 2025 at roughly the same time as its stablemates – the ID.2 and Cupra's UrbanRebel. "Our value-for-money car will be the A0 battery-electric vehicle, which will be in the market in 2025," said Zellmer. "The price range is around 25,000 Euros (£22,000)."
The new small Skoda will be built alongside its VW and Cupra siblings at the VW Group factory in Martorell, just outside Barcelona, Spain, and will benefit from a new development process that is aimed at shortening development times to get closer to those of Chinese car makers. VW's Head of Technical Development, Kai Grünitz, told us at the Munich Motor Show: "Usually we have a 54-month development process and the Chinese competitors do it in 38 to 32 months.
"We decided on three pilot projects with a development process of about 36 months – one of them is the ID. 2. We started in late December with sketches and it'll come to the road late in 2025 or early in 2026."
Zellmer also revealed more on how Skoda is working with VW to produce an even cheaper EV that could replace Skoda's Fabia supermini, although it definitely won't take the Fabia nameplate, the Czech brand's boss implied. "We have different names for our electric cars," he told us. "The name starts with an e, like Enyaq and Elroq."
Partnership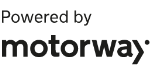 Need to sell your car?
Find your best offer from over 5,000+ dealers. It's that easy.
However, it's Fabia buyers that Skoda needs to aim for with this new budget model. "What I'm talking about is a car like Fabia starting below 20,000 Euros (£17,400) – that's what we need to cater for.
"We could come up with a car at 15,000 Euros (£13,000) and it could be electrified, but that's not what we're after. We want people that are looking for an entry-level car that provides the space, the safety, the quality, the comfort, the sustainability, all of this that they know from Skoda.
"Value for money belongs to Skoda – it's our DNA. We always need to be aware of that because this is where we come from. I would never neglect that.
"We still have time with technology evolving, with scaling effects happening with our cost structures to then come up with a proposal where the quality, the design, reliability and everything is then incorporated into a car that will be below 20,000 Euros (£17,400). And we'll see it in the second half of the decade."
Click here for our list of the best electric cars on sale...