Skoda Fabia and Citigo Colour Editions brighten up range
The Skoda Fabia and Citigo can be had in new Colour Edition trim, bringing fresh colour schemes and additional kit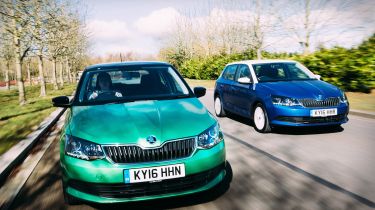 Skoda has announced a special new 'Colour Edition' trim for its Citigo and Fabia small cars. Priced from £9,990 and £13,360 respectively, the models get a bigger choice of paint schemes and additional kit to tempt buyers.
The Skoda Fabia Colour Edition is based on the mid-range Fabia SE, and adds six different colour combinations for the roof, alloys and wing mirrors to help the supermini stand out from the regular versions. White, green, blue and black are the main choices, with a black or white roof depending on colour.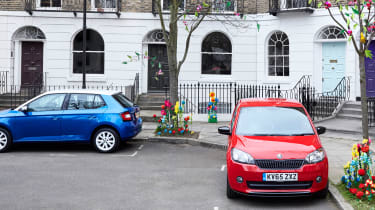 Along with the colour changes, the Fabia Colour Edition features 16-inch alloys, LED daytime running lights and cruise control as standard. Skoda offers a choice of two engines: a 1.0-litre petrol priced at £13,360, or the 1.2-litre TSI petrol from £13,990.
The Citigo Colour Edition gets the same treatment, but with different colours. Tornado Red, Candy White, Black Magic and Spring Green are the choices, although there's no option of a different roof colour.
The engine in the city car is unchanged, but extra speakers, front fog lights, tinted windows and Skoda's Portable Infotainment sat-nav system are added as standard. The three-door is priced at £9,990, with the five-door £10,350, and Skoda says it's saving customers over £500 on extras with the introduction of the Colour Edition trims.
Click here for all the latest Skoda news and reviews...