Tesla turns a profit in Q3 2019 results
Tesla's third quarter results reveal a 21 per cent rise in share values to $307.12 thanks to high delivery numbers and cost reductions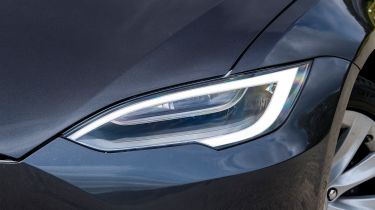 Tesla made a profit in the third quarter of the 2019 financial year, with its share prices leaping 21 per cent to $307.12 (£238.05).
It's the first time the American EV manufacturer's share prices have risen above $300 (£232.66) since 1 March 2019, with the firm having made a record number of deliveries to customers while simultaneously cutting costs.
• Volvo to axe hybrids and focus on pure electric cars
Tesla's cash balance has now increased to $5.3 billion (£4.1 billion), with a reported profit of $1.86 (£1.44) per share. This is in stark contrast to the predictions of some analysts who claimed the first could expect a loss of $0.42 (£0.33) per share.
The car maker's Gigafactory in Shanghai has been built ahead of schedule and below cost, with trial production now having begun and full production of the Model 3 set to begin there before 2019 is over.
Although the firm says it has cut its costs by 16 per cent annually, it's also pushing ahead with developing a Gigafactory in Europe, putting the Model Y into production by summer 2020 and building an HGV, a pickup truck and the Roadster sports car.
In addition, Tesla's CEO Elon Musk has promised his cars will offer full autonomy in the foreseeable future, while the company has also rolled out its own insurance scheme in California.
"Now that we feel that Model 3 production is in a good place and headed to a great place, we've restored resources to Tesla Solar and storage," Musk said. "And so that's going to be, I think, the really crazy growth for as far into the future as I can imagine."
• EV and plug-in car tech explained
Zachary Kirkhorn, chief financial officer at Tesla, added: "Overall, we are quickly turning the corner for our next phase of growth and our financial health continues to strengthen. We remain focused on reducing cost which enables rapid investments in future programmes and growth." 
Do you own a Tesla? Let us know what you think of it in the comments below...