Tesla Autopilot slammed as "especially misleading" by UK safety experts
Following a criticism by a German court that Tesla's driver assistance systems are marketed incorrectly, UK safety experts express similar concerns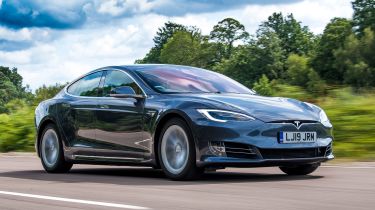 The driver assistance systems fitted to Tesla's electric cars are marketed in a "misleading" way, according to one of the UK's leading car safety experts.
Euro NCAP board member Matthew Avery, from Thatcham Research, said he and the organisations for which he works have long "warned of the pitfalls to the Autopilot system," which he says "is not a self-driving system. It is there to provide driver assistance, not become an invisible chauffeur."
Avery's comments follow a ruling by a Bavarian court in Germany that Tesla's marketing of its driver assistance systems misled consumers, and banned the firm from using the terms "full potential for autonomous driving" and "Autopilot inclusive" in its advertisements. 
Tesla's Autopilot system comprises adaptive cruise control, which matches the speed of the vehicle in front, together with lane-keeping assistance, which steers a car within white lines and can even change lanes for the driver if they indicate. 
These systems, in conjunction with others, such as autonomous emergency braking, are marketed as Autopilot by Tesla, while the Californian EV maker also claims "All new Tesla cars have the hardware needed in the future for full self-driving in almost all circumstances."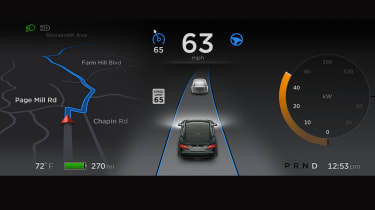 But while Tesla's driver-assistance systems may be more cohesively integrated than some manufacturers' equivalent technologies, safety experts say the company has sailed close to the wind with regard to how it has promoted these features to customers.
Thatcham Research says that UK Tesla owners recently received an email that read "Our records indicate that you haven't upgraded your Model S… to Full Self-Driving Capability. You can upgrade now at a reduced price of £2,200."
The irony is that while Avery is highly critical of the marketing that surrounds Autopilot, he considers the systems it comprises to be effective. "When marketed and in turn used sensibly, systems like this will ultimately benefit road safety," he says.
Yet the inverse is true if drivers rely too heavily on them, he warns: "The outcomes of driver over-reliance on the Autopilot system can be catastrophic. Reports of accidents with Autopilot engaged have become all too familiar. Many are fatal and we don't know if drivers were 'taking a chance' or worse still, literally believing their Autopilot system was fully capable of driving the car itself."
Tesla has previously come under scrutiny from the US road safety regulator, the National Transportation Safety Board, following the death of a software engineer who was playing on his mobile phone when his Model X crashed with Autopilot engaged. A number of other high-profile deaths have also been linked to misuse of the system.
Tesla declined to comment on claims its marketing and naming of Autopilot was "misleading", but highlighted customers are informed during the ordering process that Autopilot does not make its cars autonomous. The firm also said drivers are warned about the limitations of the system when Autopilot is enabled for the first time in a Tesla.
Tesla CEO Elon Musk, meanwhile, tweeted the following words on the subject: "Tesla Autopilot was literally named after the term used in aviation. Also, what about Autobahn!?"
Is the way Tesla uses the term Autopilot misleading? Have your say in the comments...