New baby Tesla 'Model 2' hatchback teaser image released
An entry-level electric Tesla hatchback is on the way, aimed squarely at the Volkswagen ID.3 and MG 4
A more affordable addition to Tesla's four-strong model line up has been in the works for some time, as the firm aims to lower the price of entry to its range of EVs. Now a new official teaser image of the car has been released at the 2023 Tesla Annual Shareholder Meeting in the US.
The car, which could be known as the Tesla Model 2 when it finally arrives, may even be part of a pair with a similar close technical relationship to that of the Model 3 and Model Y. At the shareholder event Tesla CEO, Elon Musk, stated that: "There are two new products that I think you'll be very excited about. Both the design of the products and the manufacturing techniques are head and shoulders above anything else that is present in the industry". 
Musk was widely expected make an official announcement on the Tesla 'Model 2' at the Tesla Investor Day event in March 2023 but in the end viewers and attendees were given a series of insights into new Tesla technology that will eventually feature on a "next-generation model". Now we have a teaser image showing the curving roofline of a car with similar design cues to those of the existing Model Y.
Musk explained that: "People always want to know what our next product is. We obviously need to have a proper dedicated product launch. I just want to emphasise that we are actually building a new product, we are actually designing a new product – we're not sitting on our hands here." 
Tesla 'Model 2' plans
The new 'baby Tesla' has previously been teased in a social media video that hinted at the new car's design with a series of sketches. We've also seen an image of its bare bodyshell, a potential hint that Tesla's more efficient, more affordable small-car platform (which will incorporate learnings from the Model 3 and Y) will be a major part of the firm's self-proclaimed 'master plan'.
Previously, Musk has told shareholders that the next stage of his plan would be "fundamentally about scaling". This is likely to involve battery supply and production. The 2023 Investor Day event revealed details of innovative new production techniques and plans for car batteries that contain no precious metals.
There is a clear focus within the company on measures that reduce complexity and make it easier and cheaper for Tesla to build vehicles - this could extend to a fully structural battery pack built-in to the framework of the car and would also tally with the desire for a more affordable, higher volume model. Musk said at the 2023 Shareholder Meeting that "[My] guess is that we'll make in excess of five million units a year of these two products combined," So a more affordable, shorter range EV to sell in big numbers certainly seems to be on the adgenda.
Baby Tesla: what we know so far
Tesla ended 2022 without delivering either its much-delayed Cybertruck or the new Roadster, although we're promised Cybertruck deliveries will start in 2023 and the Roadster will arrive in 2024. Despite this, the company is already putting fresh focus on the development of a smaller, cheaper model that could play a bigger role in mass EV adoption.
Partnership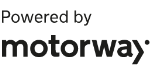 Need to sell your car?
Find your best offer from over 5,000+ dealers. It's that easy.
Last year saw Tesla topping sales charts in key global regions, ramping up its production rate and putting its three millionth car down the line. And now Musk appears to have decided that the time is right to push for greater affordability. 
At a recent financial results briefing, he told analysts: "We've done the engineering for the Cybertruck and Semi [Tesla's lorry], so you can guess what we're working on, which is the next-generation vehicle that will be about half the cost of the Model 3 and Y platform. It will be smaller, to be fair, but I think it will shortly exceed production of all our other vehicles combined."
Cutting the cost of construction in half doesn't necessarily mean the baby Tesla could slice the current list price of a Model 3 (from around £43,000) in two. But it's safe to say that the sub-Model 3 vehicle could feasibly start at around the £30,000 mark. 
That would open Tesla's potential market up considerably, giving the company a rival for European-made electric hatchbacks such as Volkswagen's ID.3, and even Chinese models from the likes of MG and BYD.
Baby Tesla exclusive images
Our exclusive images interpret Tesla's existing line-up and teaser images in a scaled-down format, to show how a baby Tesla 'Model 2' model could look. Judging from the fresh batch of teaser design sketches, the new car could borrow plenty of design language from the Model Y (which in turn aped the Model 3 a fair amount). 
It should be positioned as a rival for conventional family hatchbacks, with a length of around 4.4 metres. That could be achieved through a more aggressive rear roofline, while still allowing a conventional bonnet with luggage space beneath it.
Despite speculation referring to the car as the Model 2, this badge is by no means guaranteed to be used – not least because Model 3 was chosen as a reverse of Model E, which Ford originally warned Tesla off using.
Musk admitted that the cheaper, smaller model is now the top target for Tesla's engineers. "We don't want to talk exact [launch] dates," he said, "but this [new model] is the primary focus of our new-vehicle development team. We're going to take everything we learned from [Models] S, X, 3 and Y, the Cybertruck and the Semi into that platform. We're trying to get to that 50 per cent number again."
That's a reference to the Model Y, whose bare construction costs significantly less than the Model 3's. Tesla used improved processes to cut huge amounts of complexity out of the Y; a fresh pair of larger stamped components in its bodyshell alone do the job of 171 separate parts in the Model 3, for example, saving more than 1,600 welds during manufacturing. Recent rumours suggest Tesla is now working on integrating these gains into a revised Model 3, in a project codenamed Highland.
Battery technology crucial in cutting prices
Tesla's ability to make the new smaller car cheaply enough is all but certain to hinge on its choice of battery chemistry and how the cells are installed. The company has already used lithium-iron phosphate cells (LFP), which are cheaper to produce than nickel manganese cobalt (NMC).
The manufacturer is currently using LFP in some of its vehicles, and this is likely to form a key part of the cheaper model's technical make-up – along with a novel installation. The firm is said to be preparing to roll out 'cell-to-chassis' technology on German-built Model Ys, as part of a tie-up with China's BYD. Lighter and more compact than conventional module-based construction, this technique saves yet more space that can be used for additional cells to help redress LFP's lower energy density and deliver comparable range.
Musk believes that Tesla can take its recently achieved three-million-cars milestone and expand it to a tally of more than 100 million vehicles on roads by the end of the decade. To achieve this, he says the firm will need "roughly a dozen factories", and while the original plant in California is "just running out of room", most of the facilities would be capable of making up to two million cars per year.
A smaller, more affordable model is almost certainly a key factor in this ambition – so even if a newcomer does arrive after the Roadster and the Cybertruck, we could see it on roads by 2025. 
Now check out our list of the best small electric cars on sale right now...