"Tesla now makes the world's fastest car, if not the prettiest"
Surely the fastest car money can buy right now should look the part? Steve Fowler thinks Tesla will need to up its design game soon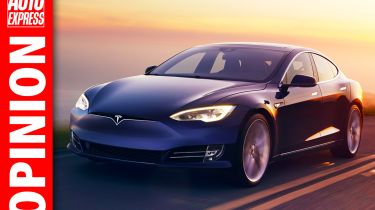 I'm a self-confessed Tesla fan. I love the cars, the tech, the performance, the buying experience – pretty much everything. I've also had the pleasure of interviewing Elon Musk, one of the most interesting (and cleverest) people I've met.
So it was with great excitement that I was invited last week to an online chat with Elon, for yet another groundbreaking announcement – this time, of the Model S with an upgraded 100kWh battery. That turns this five-door, five-seater into the fastest car on sale with a 2.5-second 0-60mph time – astonishing.
One thing I particularly like about Elon is his boyish enthusiasm for his cars. "It's an historic milestone that the fastest car in the world is electric," he said. "0-60 in under three seconds for a Model X; a seven-seat SUV that can beat a McLaren F1; that's just nuts!" And if his hope is that this car helps persuade people around the world that the future is electric, then it's job done.
But while Teslas have neck-snapping pace, they don't have head-turning style. The numbers may dominate playground or pub chatter, but the looks won't be gracing bedroom walls or featuring as smartphone screensavers.
Surely the fastest car in the world has to look the part, doesn't it? After all, Usain Bolt doesn't run the 100 metres in a Marks and Spencer suit.
Much as I love Teslas, they fall into the 'smart not sexy' category. Which is a shame. It's not stopping early adopters buying current cars, but eventually, when there's more choice among EVs and Tesla has to work harder for every sale, who knows?
Tesla is a leader when it comes to autonomous tech, though, but other makers are playing catch-up – fast.
What do you think of Tesla's current design strategy? Let us know in the comments below...