Tesla issues recall of 53,000 cars over parking brake issue
All Model S and Model X built between February and October last year to be recalled, but Tesla says cars are still safe to drive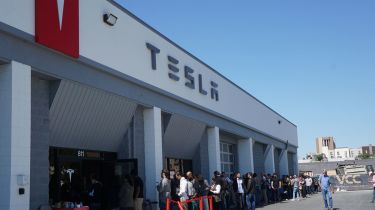 Tesla has confirmed it is issuing a recall for all Model S and Model X vehicles built between February and October 2016, meaning some 53,000 cars globally will have to return to the manufacturer.
• Best electric cars on sale 2017
According a Tesla, a potential fault with the electronic parking brake system on cars built between those months has been identified, that "could prevent the parking brake from releasing".
Tesla does not believe the issue could endanger its customers and has not seen a single accident or injury caused by the problematic parking brake, but in a move it says is "overly cautious", it will issue the recall regardless.
According to Tesla, a "small gear" component forming part of the electric parking brake setup could have been manufactured improperly by a third-party supplier. If this gear malfunctions, the parking brake remains stuck on.
Tesla has told its customers that it is still safe to drive their cars – the fault has no impact on the car's regular braking systems. The company also estimates that fewer than 5 per cent of cars it made over the period affected may carry the potentially faulty component.
Those who own a Tesla built between February and October 2016 will soon receive official notice of the recall in the post. The fix itself is a 45-minute refit, and Tesla estimates it could take until October to complete the recall.
Has a recall ever affected you? Let us know in the comments.