Can I get a refund on my car insurance because of coronavirus?
With the coronavirus lockdown impacting car use, many drivers may be able to claim a partial refund on their insurance premiums.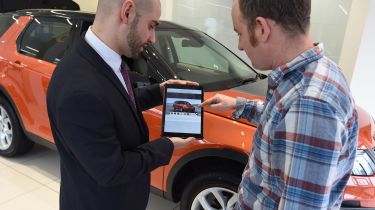 The UK's coronavirus lockdown is still in full effect, with many drivers using their cars far less than they would be normally. As such, it's understandable that some motorists may feel short-changed if they're paying for a car insurance policy they're not using.
The good news is that, depending on the details of your insurance policy, a change in one or more aspects of your car's use as a result of the lockdown could make you eligible for a partial refund on your premium, whether it's paid monthly or annually. Below we look at how a reduction in mileage travelled or a change to the named drivers using the car could entitle you to some money back from your insurer.
Mileage
Unless you're a key worker having to use your car for a longer commute than before, the chances are you're driving a lot less during the coronavirus lockdown. Across the whole country, vast numbers of people are either working from home or have been furloughed, while many self-employed have been forced to shut down their businesses temporarily. As a result of this and the government advice to only undertake essential travel, there are far fewer people driving their cars and many cars are being driven a lot less.
Motorists may be surprised by how much less they're using their cars than usual. For example, someone who works Monday to Friday and has a commute of 30 miles would travel 1,000 fewer miles over the course of a lockdown lasting seven weeks.
As such, they would be able to contact their insurer and reduce their annual mileage limit by 1,000 miles, potentially earning them a partial refund on the annual or monthly payments for their premium.
A spokesperson for Direct Line Group - which is made up of insurers such as Direct Line, Churchill and Green Flag among others - told Auto Express: "During lockdown, a large proportion of customers will change the way they use their cars, and driving less frequently is an example of this.
"If a customer believes that their mileage will be a lot lower than originally estimated at the start of their policy, they can contact us and we can process a refund. As long as you're reducing mileage by at least 1,000 miles per annum and you're not already on a particularly low estimated annual mileage, a refund will generally be available."
Named drivers
Although mileage is the main factor of your insurance policy that is likely to change during lockdown and save you money, named drivers are another possibility.
As a general rule, putting a named driver on your insurance policy will increase the cost of your premium. If you have one or more named drivers on your policy who aren't using the car during lockdown, consider phoning your insurer and discussing this with them - it might be possible to temporarily remove them and get some money back.
If in doubt, pick up the phone
The point about contacting your insurer is one that applies on a wider basis. Insurers are aware that the lockdown is causing concern for many people, some of whom are experiencing financial difficulties.
If you have any questions about your policy, how you may be able to get some money back or if you're worried about payments, give your insurance provider a call.
Admiral to issue £25 refund to all customers
If you hold a car or van insurance policy with Admiral, then you're in luck. The insurer is issuing a £25 refund for every vehicle it insures - that means if you have two cars insured with the firm, for example, you'll get £50 back.
You don't have to do anything to claim this refund. As long as your policy is active and was taken out before 20 April 2020, you'll receive your refund by the end of May. In the meantime, Admiral is contacting customers to explain to them how their refunds will be issued.
Click here for a chance to win a £25 Amazon voucher by answering a few questions on how lockdown has affected your car-buying process...