How to check your car's service history
A full service history can add value to your car: here's how to check it, and where to look for the information.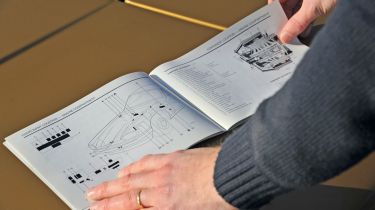 If you're searching for a used car you have probably seen the phrase 'full service history' or FSH frequently appearing in the classified car ads. A car's service history is a record of the maintenance that has been carried out during its lifetime. If you're a buyer or a seller, checking a used car's service history can give you valuable insight into its condition and value.
Whether a car's service history is in a printed book or online, it will consist of a number of set ages and mileages, and a technician will stamp it accordingly if a service is carried out at these points in the car's life. If a car has the correct amount of service stamps for its age/mileage, this is what is classed as a full service history.
If you're buying a used car, a full service history - ideally supported by receipts for the parts and services themselves - is usually a good sign that previous owners have taken good care of it. The documentation will help towards reassuring you that there aren't any hidden issues that could cause breakdowns or big repair bills at a later date. If you're selling the car this works in reverse, the detailed history will reassure the buyer and add value to your vehicle.
Sometimes there are legitimate reasons for an incomplete service histories on cars; the paperwork could simply be misplaced, or a garage may have forgotten to stamp the book. There are ways of tracking down this missing information, though, so read on to find out more.
Service history: where to find it
Ideally, a car will have been issued with a service book in which the garage performing each service will log the vehicle mileage, detail the completed work and authenticate the information with a stamp.
Some drivers also ask for a receipt or invoice that itemises each job carried out and the costs incurred. A particularly organised owner may even keep a folder of these invoices and receipts alongside the service book. Over time, these documents form a detailed history of the maintenance conducted on a car, allowing you to track which parts have been repaired or replaced, and when.
A number of manufacturers now keep an online record of any car that's serviced by a franchised dealer. These can be retrieved by any dealership in just a few clicks.
Service history terminology
If you're buying a used car, you may see sellers referring to service history in a number of ways. Here are the most commonly used phrases:
Part service history (PSH): The car has some service stamps but at least one is missing. A long period of time and a significant amount of mileage may have passed between services, so it's highly recommended to enquire about the reason behind any missing stamps. 
Full service history (FSH): The car has the correct amount of stamps for its age and mileage.
Full dealership service history (FDSH): The car has the correct amount of stamps and all services have been carried out by a main dealer.
How to track down missing info
If some of a car's service history is missing, you may be able to recover it. If you know that it has been maintained by a franchised dealer, your local showroom may be able to produce all of the documentation relating to the car's maintenance. This is more likely to work for newer vehicles, though, as older motors are less likely to have records stored online.
Partnership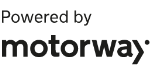 Need to sell your car?
Find your best offer from over 5,000+ dealers. It's that easy.
You will need to prove that you are the vehicle owner, ideally by showing a payment receipt signed by the previous owner. Producing the car's log book (also known as the V5C) won't be enough, as this only identifies the registered keeper. You'll also need the Vehicle Identification Number (VIN).
If your car has been serviced by an independent garage, you can ask them to produce copies of any documentation they hold regarding your vehicle, although they won't necessarily have these on file.
It's important to bear in mind that General Data Protection Regulation (GDPR) privacy rules mean garages may be cautious, and less willing than they once were to share service records.
If you don't even know which garages have serviced your vehicle, you have two options. The first is to perform an MOT check on the government's website, for which you only need your car's registration number. You can then view the test location for each of the car's MOTs by entering your 11-digit V5C number: this could give you some clues as to where a vehicle was serviced.
Unsure which questions to ask when buying a used car? Our sister site Carbuyer has the answers...