Mileage correction and car clocking: is it legal?
Millions of used UK cars have had their mileage changed. We uncover the facts about car clocking and mileage correction services.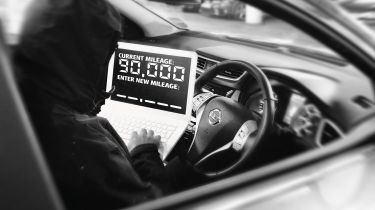 Car clocking is the name given to the process of winding back a car's odometer to show a lower mileage than the vehicle has actually covered. Historically, this was the preserve of shady car sellers and disreputable garages looking to take advantage of unsuspecting buyers, but today there are 'mileage correction' companies openly offering what amounts to the same service in the UK. What does it all mean?
The equipment needed to clock a car is freely available and, by all accounts, 'correcting' the mileage of a car is not difficult to do once you have that kit.  Estimates suggest that as many as 2.5 million cars in the UK could have had their mileage changed and for used car buyers, all those vehicles circulating with incorrect mileages is a worrying thought.
What's the law around car clocking and mileage correction?
The law in the UK creates a grey area in which legitimate companies offering mileage correction services can operate. Essentially, it is legal to alter the mileage on a car but it is illegal to then sell that car without disclosing known mileage discrepancies to the buyer. People can also be prosecuted, however, under the Consumer Regulation Act if it can be proved that they are traders and have clocked a car for financial gain.
The 2006 Fraud Act also provides protection to buyers. It states that if you alter goods or services and misrepresent or deceive people for financial gain or profit, you're committing a crime. This isn't just confined to traders, either, and can be applied to private sellers.
Mileage correction companies may get customers to sign a disclaimer to say they understand it's a criminal offence to resell without informing the new owner, but there is some doubt over whether such a document would stand up in court.
The European Parliament went a step further and announced a directive that would ban firms from offering to wind back the mileage on cars and other road vehicles. Discussing the measures in 2015, EU Transport Commissioner Violeta Bulc said: "The directive explicitly stipulates that if the odometer is found to have been manipulated with the aim of reducing or misrepresenting the distance record of a vehicle the Member State shall ensure that appropriate penalties are in place. Consequently the Commission considers that offering services linked to the manipulation of the tachometer cannot be considered as a legal activity."
With the UK having left the EU, it is unclear whether plans exist for anything similar to be made part of UK law.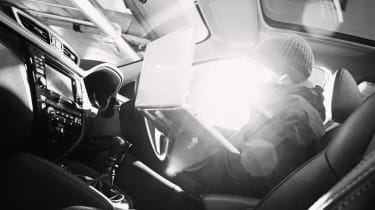 Why is car clocking on the rise?  
Of the seven million cars subjected to a mileage check as part of a 2019 study by Rapid Car Check, 443,061 were found to have mileage discrepancies - this works out at 6.32 per cent. As of September 2019, there were 38.9 million cars on British roads, which means 2,458,480 of them have incorrect mileages recorded based on an extrapolation of these figures.
Some 414,059 vehicles - 5.91 per cent - were found to have had lower mileages recorded in subsequent MoT tests. These instances could have occurred due to deliberate clocking, or they could have a more innocent explanation, such as the tester accidentally making a keying error when recording a vehicle's mileage.
There are many reasons why car clocking has been on the up in the UK. Technologies to alter digital odometers in modern cars are developing quickly and becoming increasingly easy to access online. The ease of access to mileage adjustment services is another factor - some of which act in a more responsible manner than others.
One of the reasons for the rise in car clocking is the increasing popularity of car finance. Personal Contract Purchases (PCP) and Personal Contract Hire (PCH) deals often come with strict mileage limits, where each additional mile can be charged as much as 30p. This has led to some owners turning to 'mileage correction' firms that offer to dial back the odometer to dodge the financial penalties.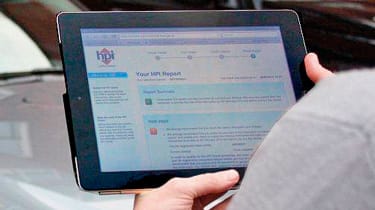 Another reason for the rise is said to be the fact that the practise has been made easier as more cars are fitted with digital odometers. That's allowed mileage correction companies to start up, offering services to alter your mileage if your read-out gets corrupted.
A further reason for car clocking, involves moving the mileage forward – but still with the aim of making a profit. Many large companies operate an authorised mileage allowance scheme for staff. Employees are paid for using their own car, and some may claim they've covered 20,000 miles a year having only done 15,000 miles, meaning that they'll benefit from an extra payout.
Are there legitimate reasons for mileage correction?
Given what we know about the law around mileage correction, there are very few instances where mileage can be altered legally. 
Partnership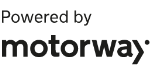 Need to sell your car?
Find your best offer from over 5,000+ dealers. It's that easy.
If a car's odometer breaks you'd take it to a dealership where it would be recorded and logged properly. Safeguards are in place to show everything is above board. But mileage correction companies often perform the work with little or no paperwork.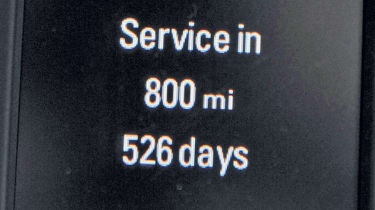 What are the other downsides of car clocking?
Aside from the legal implications, there are other potential issues that could arise with a clocked car. Modern cars rely on mileage to give an indication of what to service and when parts need changing. When somebody clocks a car, they only modify the read-out, but most modern vehicles have lots of modules and 10 per cent record your mileage, so when you interfere with one, it creates a conflict with the others. It may show up if someone plugs a diagnostic tool in and would probably void a manufacturer warranty.
Mileage correction investigation 
In 2019, Auto Express conducted an investigation into the UK mileage correction industry and compared the services offered by some of the leading online providers. 
Which companies offer what?
We got in touch with a number of mileage correction companies advertising their services online. They were based in different areas of the country, and had varying responses when we asked what they needed from us before they would work on our car...
mileageadjustment.co.uk
North West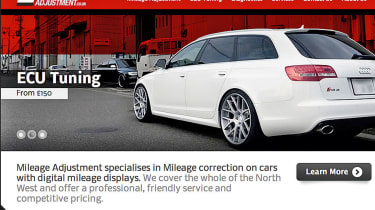 This company told us that if we wanted the mileage correcting on an older car, we'd need the dash taking out. If not, it'd cost about £70 to alter our read-out. It added that there was no need for us to show any paperwork, explaining: "Tell us what it needs to go back to and that's it." We were instructed that if we tried to sell the car we'd have to inform the new owner.
mileagechanger.com
North West/Wales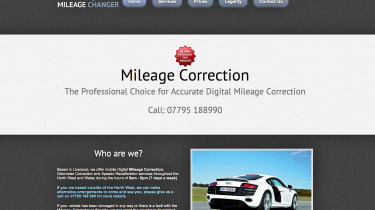 "We'll take your word for it and do what you require," was the response of this company. But it couldn't guarantee not to damage our vehicle because of the electronics involved. It offered to meet us somewhere and do the work for £70.
mileage-corrections.co.uk
London/South East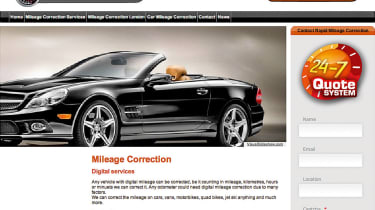 Without paperwork, this operator wouldn't touch our car. "We'd need to see something – like MoTs – to prove the mileage," it said. We'd have to tell buyers about the work, which would cost £95, but were told it wouldn't affect our car.
midlandmileagecorrection.co.uk
Midlands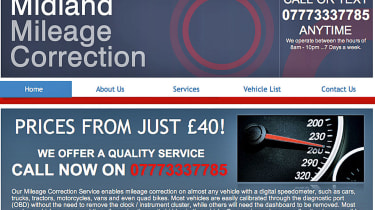 Ideally, documentation was needed here, but the company added: "If you don't have it, we can't see it." We were told we'd only have to tell a potential new owner about the change if the mileage wasn't 100 per cent accurate. A price of £70 was offered.
eurodashservices.co.uk
London/Home counties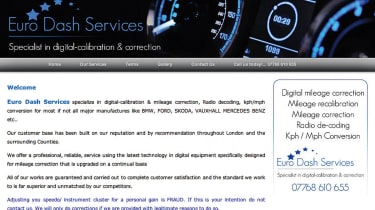 Another operator wanting proof. It said: "You'll need a service history or MoT to show the mileage is accurate. We can't just change it." As long as this gave an accurate reading, the company would do it for £70, including a full receipt.
How to spot a clocked car
On older cars there were certain tell-tale signs that an odometer had been tampered with, but changes made by computer systems are invisible to the naked eye. So here are some other things to watch out for:
Check the mileage on old MoT certificates and the service history. This will become easier when the DVLA takes its services digital next month.
Stone chips on a car's nose can indicate lots of motorway journeys and imply high mileage.
Be wary of worn pedal rubbers or a shiny steering wheel. Watch out for seat and seatbelt wear, too.
If it's an older car with a nearly new gearlever, seat covers or pedals, it might be hiding its true mileage.
Get a history check; this confirms the car against the national mileage database.
Ask previous owner what mileage was when they sold the car – use details on V5C.
Are mileage correction companies acting within the law? Have your say in the comments below...