No more Toyota diesels, says boss
Toyota is unlikely to introduce another new car with a diesel engine, the company's boss has told Auto Express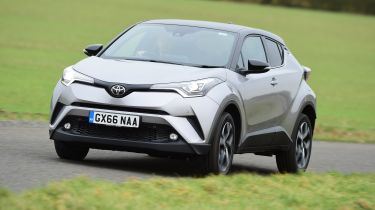 Toyota has has made such extensive gains with petrol-based hybrid and plug-in hybrid vehicles over the past decade that it will soon decide never to launch another new car with a diesel engine, Auto Express can reveal.
While Toyota will continue to offer diesel engines in some models, the maker insists it is reaching a point where no all-new car will launch with the out-of-favour technology. Toyota buys many of its current diesel engines via a deal with BMW, instead of developing them itself.
• Tokyo Motor Show latest news
Speaking at the Tokyo Motor Show, Toyota's executive vice-president Didier Leroy said that he believes the firm is unlikely to offer diesel power on any new models from now on: "My personal opinion - and this is my personal opinion - is no, we'll not launch another diesel car," he said.
"Of course, you could look at the much longer term but for now, for example, the recently refreshed Yaris that we started a few months ago, you cannot buy it any more with a diesel," he added. "There are some diesels for fleet customers because they asked for them, but retail customers cannot buy it with a diesel. And that car is 25 percent of Toyota sales in Europe.
"We also took the view, a long time ago, that we would not sell the C-HR [crossover] with a diesel engine," he added. "At the time, the distributors were against my decision - and it was my decision. They said they needed diesel for the market. But I said, 'No! No! No!' We needed to follow the long-term trend and that is eco-vehicles."
Leroy also called on EU legislators to come up with an equivalence formula that will allow car makers to agree on proposed CO2 emissions cuts running through to 2030, while still switching the official economy tests from the existing NEDC standard to the more realistic WLTP calculation.
"We know the plan until 2020," he said, "and there is a proposal from European car makers to continue the current rate of reduction between 2021 and 2030. So another 20 per cent reduction. We are waiting to see on this. But what would be the new target based upon WLTP? There is still a question mark on the next target."
Does it make sense for Toyota to abandon diesel engines? Let us know what you think!