Toyota GT86 gets £2,500 price cut
The Toyota GT86 range has received upgrades for 2015, and a new 'Primo' trim level is £2,500 cheaper than current base model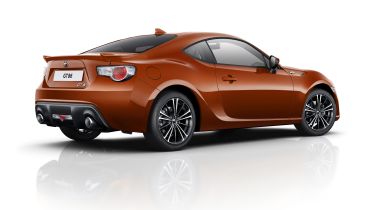 Toyota's GT86 sports car has been given a further boost with a raft of changes for the 2015 model year. Perhaps the best news is a new entry-level 'Primo' trim, which sees prices drop by £2,500 to £22,495. 
The Primo provides a saving of over £2,000 on the current cheapest GT86, but 'early bird' customers get a £500 discount on top of that for a limited period, taking the total saving to £2,500.
The move comes after Subaru announced a similar price drop a month ago of the GT86's sister car, the BRZ. The lower entry price of the Primo brings Toyota's own model back alongside the Subaru but it's worth noting that the Subaru is permanently priced £22,495 and better equipped. In addition to the price drop, Toyota has added two new special editions, meaning the GT86 is now a four-model line-up with all the versions available to order now.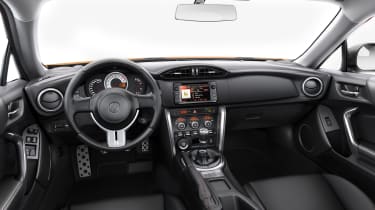 The lower price tag of the Primo means it does without features such as keyless entry, cruise control, climate control and automatic headlights. It also loses the rear spoiler and LED running lights. But it still has a limited-slip differential, Bluetooth, Toyota's multimedia system, power-folding mirrors, aircon, aluminium pedals and 17-inch alloys. It also gets a tyre pressure monitoring system and a new shark fin aerial, features that are now standard across the GT86 range. 
Toyota has also announced a top-spec styling trim called 'Aero'. It brings a new all-over body kit, with front, side and rear skirts, and a larger rear spoiler. The new look is topped-off with 18-inch 'Ultraleggera' alloy wheels which have an Anthracite grey finish. The Aero starts from £27,495. 
The second new special edition is called the 'Giallo'. It gets all-new black leather heated seats, GT86 decals, gloss-black mirrors and vibrant Giallo yellow paint. Customers can add further decals and a roof stripe at no extra cost. Just 86 examples of the Giallo will be brought to the UK, costing £27,495.
What do you think of the range updates? Will the price drop persuade you to buy one over the Subaru alternative? Let us know in the comments section below.