New Toyota Prius to be recalled in UK over faulty parking brake
Toyota has announced recall of latest hybrid hatch over concerns electric parking brake could become inoperative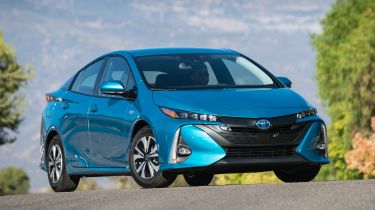 Another Toyota recall has been announced, but this one isn't related to airbags and emission control issues. 340,000 examples of the new Toyota Prius require a fix to ensure the parking brake can't become inoperable when the car isn't in 'park'.
Toyota claims around 17,000 European Priuses will be recalled, with 4,633 of those in the UK. It affects models that have been manufactured between August 2015 and October 2016.
Toyota's official statement says "There is a possibility that the parking brake on the vehicles involved in the recall may become inoperative. If the driver leaves the vehicle with the transmission in any position other than 'park' while the ignition is switched on, there is a risk the vehicle could roll away".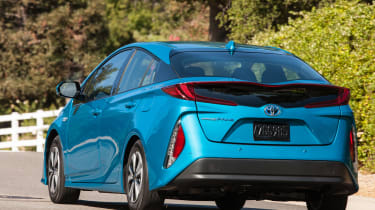 The Japanese brand's UK division claims that it has "not been made aware of any reports of crashes, injuries or fatalities relating to this issue". 
The fix involves adding clips to the top of the brake cable dust covers to prevent the cable from failing. As always, owners will be contacted in the next few weeks by post or phone and advised when to bring their car to their nearest Toyota dealer.
Toyota was previously caught up in the Takata airbag saga which has only recently been resolved after the issues came to light back in 2008. Thankfully, this recall is nowhere near the same scale or severity.
Find out how to check if your car is subject to a recall here...