Used Suzuki Baleno (Mk4, 2015-2020) review
A full used buyer's guide to the Suzuki Baleno (Mk4, 2015-2020)
Verdict
Suzuki models are often overlooked in the UK; in fact in October 2021 they accounted for just 1.2% of total sales. New-car buyers invariably turn to Ford, Renault, Peugeot, Vauxhall or other bigger firms rather than head to a Suzuki dealer, and it's the same on the used market, where mainstream brands also get most of the attention. The Suzuki Baleno should indeed be on your shortlist, though. Value and reliability are the headline attractions, but excellent practicality is another Baleno trait. However, you might be put off by the car's anonymous exterior design, or its lacklustre performance in Euro NCAP crash tests; top-spec models achieved four stars out of five, while lesser models without autonomous emergency braking got a three-star score. If that doesn't concern you unduly, we'd suggest that you take a closer look at this unusual Suzuki.
Ever since Suzuki built its first car back in 1955, the Japanese manufacturer has focused on small cars that place an emphasis on economy and reliability. 
Despite its relatively low profile in the UK, the brand has produced some great models. While many of these aren't necessarily class-leading in many areas, they invariably offer an interesting alternative to more obvious mainstream rivals, due to a blend of keen prices, excellent practicality and generous equipment levels. 
The Baleno is a perfect example of this because it combines a roomy, well equipped interior with prices that are significantly lower than many immediate rivals. The catch is that some of the cabin materials aren't all that plush, but if you can live with this small penalty, you may find that the Suzuki hatch fits your needs very well.
Models covered
Suzuki Baleno (Mk4 2015-2020) This Japanese supermini isn't a common sight on UK roads, yet it makes a sound used buy.
History
The second-generation Suzuki Baleno went on sale in the UK on 1 June 2016, in five-door hatchback form only. Buyers could choose between a 110bhp turbocharged 1.0-litre three-cylinder engine (called Boosterjet), or a non-turbo 1.2-litre four-cylinder motor rated at 89bhp. Both were petrol units, with no diesel option offered. 
While the bigger engine only came in range-topping SZ5 trim, the smaller unit was offered in SZ-T and SZ5 forms; this was also the only engine of the two to be offered with an automatic transmission in the UK.
With the Baleno on sale for just five years there was no time for a facelift or range update along the way, although in spring 2017 Suzuki did introduce a new entry-level model, the 1.2 SZ3.
Suzuki discontinued the Baleno in 2020, likely due to low sales.
Which one should I buy?
The 1.0-litre engine is the faster of the two, but the 1.2-litre unit isn't too far behind ,and both engines are impressively frugal. While having the option of a six-speed auto is good, we'd go for the manual gearbox as it's more efficient, far more readily available, and manual models tend to be lower priced, too.
Buy a Baleno SZ3 and it'll come on 15-inch steel wheels rather than alloys, but will feature Bluetooth, air-con, a DAB radio and front electric windows. The SZ-T brings 16-inch alloys, a reversing camera, rear privacy glass, navigation and front foglights, along with HID headlights. The range-topping SZ5 also features climate control, keyless go, powered rear windows and adaptive cruise control.
Alternatives
Just like the Baleno, the Hyundai i20 and Kia Rio emphasise value and reliability, while the Skoda Fabia is much the same. Closely related to the Fabia are the SEAT Ibiza and Volkswagen Polo, both of which are plentiful and come with some excellent engines, plus high-quality, ergonomically sound interiors. 
Partnership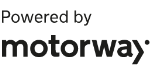 Need to sell your car?
Find your best offer from over 5,000+ dealers. It's that easy.
The best-selling supermini of all is the Ford Fiesta, which is a brilliant all-rounder that's generously equipped, well made and fantastic to drive. Its close rival, the Vauxhall Corsa, is also widely available, good value and very usable. Also popular and keenly priced are the Peugeot 208 and Renault Clio, which come with a wide range of talents in a compact yet stylish package. If value is key, check out the Dacia Sandero; the latest model is more accomplished than you might think.
What to look for
Light weight 
Many superminis weigh 1,200kg or more; the Baleno tips the scales at 935-980kg, aiding economy and agility.
Squeaky seals 
The door seals tend to creak if the car is left in the sun frequently, but applying some car rubber restorer should remedy this
AEB control 
Autonomous emergency braking is a great feature, but not fitted to every car. Where it is fitted, drivers can adjust how early it intervenes.
Warranty 
The Baleno came with a three-year/60,000-mile warranty, so many examples on the used market will still be under Suzuki's guarantee.
Interior
The cabin is where Suzuki has clearly trimmed the Baleno's manufacturing costs, because the quality can't match that of higher-profile rivals. Some of the materials used look cheap and don't feel that nice to the touch, while the instrumentation is rather cluttered. 
But the impressive amount of passenger space is one of the Baleno's key selling points: this is more like a car from the class above, something that is highlighted by the split-level boot. This can hold 320 litres with the rear seats up, which is more than the third-generation Ford Focus. Drop the seats, and cargo space stands at 1,085 litres.
Recalls
Suzuki has recalled the Baleno twice. Both campaigns were launched in March 2018, with the first affecting cars built between February 2016 and November 2017, which could suffer from stop/start glitches and the battery failing to charge properly. A software problem was to blame, and affected 6,313 cars, although this included a number of Swifts and Ignises; an update fixed things. 
The second recall also affected the Baleno, Ignis and Swift, and covered 2,247 cars built between February 2016 and March 2017. The problem related to faulty drive belts, which could snap, leading to the battery not charging, and the engine overheating due to the water pump not being driven. To see if a Baleno is subject to recall work, put its VIN into https://cars.suzuki.co.uk/owners/check-outstanding-recall.
Running costs
All Balenos need to be serviced annually. There's a limit of 9,000 miles between checks for 1.0-litre models; 1.2-litre cars stretch this to 12,500 miles. Each of the first 10 services for both engines have unique prices; with the average cost for the 1.2-litre engine at around £275, and around £255 for the 1.0-litre unit.
Once a Baleno turns three, it's eligible for reduced, fixed-price services, which alternate between minor and major, at £129 and £259 regardless of engine. The motors are chain-driven, so there are no cambelts to replace. Brake fluid and coolant need to be renewed every two and three years respectively, but the cost of this is already included in the maintenance charge.
Driver Power owner satisfaction
The Baleno hasn't appeared in our Driver Power surveys, but Suzuki has featured in our best car manufacturer poll results. In 2021, it appeared in a respectable 14th place, higher than some premium brands such as BMW and Audi.