Euro 6 vans and trucks: EU emissions rules for commercial vehicles explained
New vans and trucks have to comply with Euro 6 emissions standards. Here's what that means in detail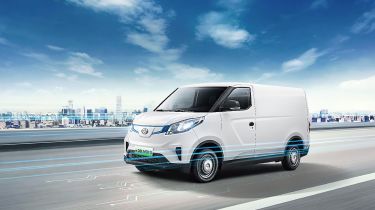 For decades now, passenger cars, vans and trucks sold in Europe have had to comply with emissions standards set by the European Commission. The first round of these was dubbed 'Euro 1' and it came into effect in 1992: today, vehicles follow Euro 6 regulations.
The rules control how much carbon monoxide, hydrocarbon, nitrogen oxide and particulate matter vehicles can emit per kilometre driven. The limits are slightly different for petrol and diesel vehicles due to the nature of the gases produced when burning each fuel.
Euro 6 vans and trucks: what are today's emissions standards?
Euro 6 was introduced in 2015, and almost all vans and trucks sold from September 2016 onwards complied with the new standards. For petrol vehicles, this meant they could emit no more than 1.0g/km of carbon monoxide, 0.1g/km of hydrocarbon, 0.06g/km of nitrogen oxide and 0.005g/km of particulate matter.
Meanwhile, diesels couldn't emit more than 0.5g/km of carbon monoxide and 0.17g/km of hydrocarbon and nitrogen oxide combined (including a maximum of 0.08g/km of NOx). The limit of 0.005g/km of particulate matter was the same.
Since these limits were imposed, the test that's used to determine a vehicle's official fuel economy and CO2 output has changed from the New European Driving Cycle (NEDC) to the World Harmonised Light Vehicles Test Procedure (WLTP). WLTP is supposed to more accurately reflect the fuel economy that drivers will experience in the real world, allowing customers to make more informed decisions about the vehicles they buy.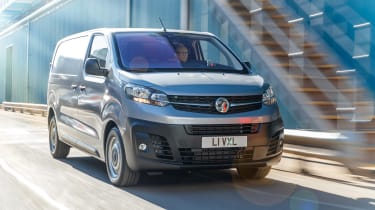 To account for this change, Euro 6 has been updated to include Euro 6c and Euro 6d-TEMP categories. Euro 6c refers to compliance with the WLTP testing procedure: this was required on all new vehicles from September 2018 and on all new models (those getting type approval for the first time) a year earlier.
Euro 6d-TEMP compliance indicates that a vehicle has undergone the Real Driving Emissions (RDE) test, a separate procedure from WLTP. Euro 6d-TEMP was required on all new type approvals from September 2017, although models already in production had until September 2019 to meet it. 
How are manufacturers hitting these targets?
Van and truck makers are having to develop new technology in order to meet the latest emissions limits. Diesel engines in particular have needed additional systems to make them clean enough for the road.
Diesel particulate filters have been fitted to diesel-engined vehicles for years. These extract soot from exhaust gases, which is then burnt at high temperatures in order to keep the filter fresh.
Meanwhile, most mid-size vans and pick-ups now come with Selective Catalytic Reduction (SCR) systems. These utilise a solution called AdBlue to neutralise NOx emissions.
How does AdBlue affect my van?
The AdBlue tank in a van or truck needs to be topped up manually, just like windscreen washer fluid. Prices vary depending on where you buy it, but it's available at service stations, dealerships and places like Halfords. Most AdBlue tanks are 10-20 litres in volume, and while the amount of time between top-ups will vary from model to model, you can expect a litre of AdBlue to last a few hundred miles.
AdBlue won't have any effect on the performance of your vehicle, although the additional weight of the tank and the fluid within it will reduce the maximum payload due to restrictions on gross vehicle weight (GVW).
Are Euro 6 and Euro VI the same thing?
You may have seen the term 'Euro VI' before: this is different to Euro 6. Euro 6 compliance is required from light duty vehicles, while separate Euro VI conditions apply to heavy duty vehicles: these are deemed to be vans that have a reference mass (unladen weight plus 25kg) of 2,380kg or more.
Partnership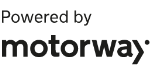 Need to sell your car?
Find your best offer from over 5,000+ dealers. It's that easy.
As there is some crossover in weights, the original buyer of a van or truck chooses between Euro 6 and Euro VI compliance. The latter could lead to reduced running costs through improved fuel economy or it could increase a van's overall payload, although it could also lead to restrictions in the future that Euro 6 vehicles aren't subject to. If you're buying a used van or truck, it's important to check the documentation so you know exactly what you're buying.
What are the benefits of Euro 6?
Euro 6 standards have made vans and trucks cleaner, more fuel efficient and in some cases more powerful than ever before, so they aren't to be sneered at.
As well as saving you money at the fuel station, emissions standards could also make you better off in cities too: London's Ultra Low Emission Zone (ULEZ) allows petrol and diesel vehicles to escape an additional, daily charge of £12.50 to enter the centre of the capital provided the vehicle is Euro 4 (for petrols) or Euro 6 (for diesels) compliant. The boundaries for the ULEZ are set to increase in October 2021, so a larger number of businesses and individuals could soon be affected.
In addition to London, several other cities in the UK are actively considering low-emission zones to improve air quality, which would require similar compliance for all vehicles. Some councils have already introduced higher parking permit fees for older, more polluting vehicles too.
Check out our list of the best electric vans to buy now...