ULEZ compliant vans: rules and charges explained
If your van doesn't meet certain criteria, you'll need to pay to enter London's Ultra Low Emission Zone. We explain the ULEZ rules and fees...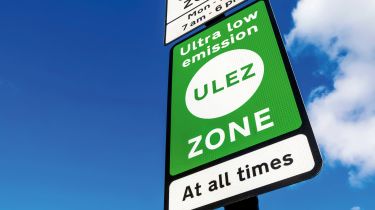 In 2019, the Ultra Low Emission Zone was introduced in London in a bid to improve air quality. Currently the ULEZ occupies the same area as the Congestion Charge Zone, and vehicles falling short of certain emissions standards will need to pay an additional fee in order to enter it.
The ULEZ is in force 24 hours a day, every day of the year with the exception of Christmas Day. In October 2021, the boundaries of the ULEZ will grow to include everything inside London's North and South Circular roads.
The Ultra Low Emission Zone is different to the Low Emission Zone (LEZ), which encompasses most of Greater London and affects HGVs and specialist vehicles weighing more than 3.5 tonnes.
ULEZ compliant vans: what are the emission standards?
Emissions standards for passenger cars were introduced across Europe for the first time in 1970, setting limits on the amount of carbon monoxide, nitrogen oxide, hydrocarbon and particulate matter each vehicle could emit per kilometre driven. The first update - known as Euro 1 - arrived in 1992; today, vehicles must meet the latest Euro 6 standards.
Petrol vans entering the Ultra Low Emission Zone must meet at least Euro 4 regulations, while diesel vans must adhere to Euro 6 requirements.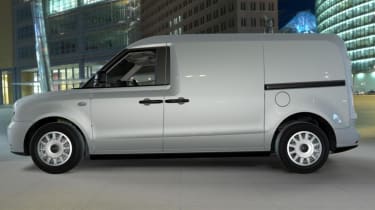 Euro 4 came into effect in 2006, with petrol vehicles allowed to emit no more than 1.0g/km of CO, 0.1g/km of hydrocarbon and 0.08g/km of NOx.
Euro 6 was implemented from 2015: diesel vehicles must emit no more than 0.5g/km of CO, 0.17g/km of hydrocarbon and NOx (including no more than 0.08g/km of the latter), with additional limits on particulate matter.
Is my van ULEZ compliant?
Euro 6 has since been updated to account for the introduction of the World Harmonised Light Vehicles Test Procedure (WLTP), and while the limits are slightly more stringent, that doesn't mean used vans are no longer compliant as the emissions standards of vehicles are ratified and fixed when they're manufactured. Almost all diesel vans sold from September 2016 should be ULEZ safe, while most petrol vans sold after January 2006 should be Euro 4 compliant.
If you're still not sure, Transport for London has an online vehicle checker that you can use to verify the emission standard of your van: all you need to know is your vehicle's number plate and the country in which it was registered.
How much is the ULEZ charge?
Vans that don't meet the above standards have to pay a daily fee, which is in addition to the Congestion Charge. Vans with a gross vehicle weight (GVW) up to and including 3.5 tonnes incur a daily cost of £12.50. Anything larger - such as lorries and buses - will cost £100 per day.
The charge runs from midnight to midnight, so if you enter the ULEZ at 8pm on a Monday and drive out again at 1am on a Tuesday, you'll need to pay twice.
Failure to pay the ULEZ charge will result in a penalty of £160. This is reduced to £80 if paid within 14 days.
How do I pay the ULEZ charge?
You can pay any one-off ULEZ charges that you incur on TfL's website. Regular users can set up an Auto Pay account for automatic payments, with registration for this service costing £10 per vehicle annually.
Partnership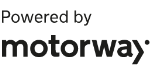 Need to sell your car?
Find your best offer from over 5,000+ dealers. It's that easy.
You can also download the TfL Pay app for free from the Apple App Store and Google Play Store. Alternatively, you can pay by phone.
Which vans have the lowest emissions?
In order to protect themselves against future emissions restrictions, many businesses are upgrading their fleets with electric and plug-in hybrid vans. Electric vans produce zero tailpipe emissions, while plug-in hybrid vans have a limited all-electric range and lower CO2 emissions figures than normal petrols and diesels.
Citroen, Peugeot, Vauxhall, Mercedes, Nissan, Renault, Volkswagen and several other manufacturers currently offer electric vans, with more set to join that list soon. The best of these will offer over 200 miles of range on a single charge, while maximum payload volume is usually very similar (if not exactly the same) as equivalent petrol and diesel models: this is because the battery cells for electric vans are often fitted underneath the floor.
Although you won't need an electric or plug-in hybrid van to avoid ULEZ charges, they are the only way to get around the Congestion Charge. Plug-in hybrid vans emitting less than 75g/km of CO2 will be exempt until October 2021, while electric vans will be exempt until 25 December 2025, when the cleaner vehicle discount is due to end altogether.
Check out our list of the best small vans you can buy now and visit our sister site BuyaCar for more on the ULEZ...