Vauxhalls could be exported under PSA ownership
PSA Peugeot Citroen boss Carlos Tavares confirms Vauxhall needn't be a UK only brand… if it makes money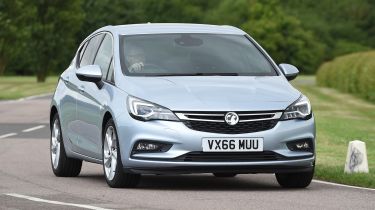 British-built Vauxhall badged models could be exported in the future, according to Carlos Tavares, chairman of Vauxhall and Opel's new owners PSA Peugeot Citroen. 
Speaking to Auto Express at the Frankfurt Motor Show, Tavares said that he was leaving it to Opel CEO Michael Lohscheller to present a Vauxhall/Opel turnaround plan in November. "We at PSA are not building the turnaround plan, Opel teams are building the turnaround plan," said Tavares. "We support that with our best practices from our Back In The Race plans, but it is their plan." 
• PSA completes deal to buy Vauxhall and Opel
Reassuringly Tavares continued: "Everything is open – we are very pragmatic people. It's all about efficiency – if we're highly efficient we'll be profitable. And if we're profitable we'll be sustainable. And if we're sustainable, nobody has to worry about their job." 
When it comes to the individual brands under PSA ownership, Tavares said there was one rule: to make money. And asked whether that could mean Vauxhall models being exported to other markets, his response was simply, "If it makes money. It's all about the manufacturing costs – can you build a business plan that flies or not? 
"Exporting for us is very good, as long as the business plan flies. People get very excited about exports but forget one thing: it can back fire on them because if you want to export, your manufacturing costs need to be really competitive. So if you want to export, that's fine, but please fix the manufacturing costs and please make sure the quality is sky high so you can build a business plan that flies."
Tavares also revealed plans to incorporate more and more PSA technology into Vauxhall and Opel cars to reduce CO2 emissions. "We must have a more robust CO2 roadmap," he said. That means being quick to incorporate PSA green technologies into GM-developed models and moving as soon as possible onto PSA platforms.
Do you think the Vauxhall brand would be a success overseas? Let us know in the comments section below...