Tackling the London to Brighton Veteran Car Run in a vintage Vauxhall 6HP
We enter the 122nd London to Brighton Veteran Car Run in Vauxhall's vintage 6HP to get a taste of early 20th century motoring
Few things are as British as taking an open-top car on a challenging 60-mile route on a brisk November morning. 
That's exactly what happened in 1896 when the original Emancipation Run went from London to Brighton, celebrating the Locomotives on the Highway Act. The new law meant 'light automobiles' could travel at up to 14mph on the highway, without the need for a man to walk in front waving a red flag.
• Classic car restoration: new course teaches the art of caring for classics
The modern-day Veteran Car Run celebrates the 122nd anniversary of that original journey and takes a similar route. It's open to 'all four-wheeled cars, tri-cars and motor tricycles manufactured before 1st January 1905'. And for 2018, Auto Express got to fulfil an ambition by driving a very special car.
Vauxhall is the only existing British car company to take part in the Veteran Run and we've been invited to drive a Vauxhall 6HP model, built in 1904 at the brand's South London base, the year before it made Luton its home.
However, a veteran car's controls are very different to a modern vehicle's. So before we're allowed anywhere near the start line in London's Hyde Park, we take a trip to the historic Luton Hoo, up the road from Vauxhall's Bedfordshire base, for a gentle acclimatisation session with the 6HP.
My instructor for the morning and co-driver on the day is a former colleague who's now working for Vauxhall, Simon Hucknall. We leave the complex start procedure to him, especially after he says the crank lever has to be removed quickly during the process or it might "Rip my arm off". After a couple of vigorous twists, likely to bring you out in a sweat on a warmer day, 6HP chugs slowly into life, its single-cylinder, one-litre engine eventually settling into its own rhythm, rocking the car at the same time.
I step up into the exposed but beautifully restored bench seat and sit snugly next to Simon, who begins to explain the controls. The car uses an epicyclic gearbox and chain drive, with the clutch operating in the opposite direction to a modern car; push it in and drive is engaged. It feels more like a throttle, but that's actually on the end of a beautiful brass lever by our right hand. Twist it towards you – in a throttling action – to give the car more power.
Pushing the whole lever forwards gently engages second gear, although you can add a little more drive just by nudging it towards its locking point.
Thinking ahead is key in a car with a 20mph top speed, and down to our right outside the pristine green bodywork is the ignition advance lever. Pull it up a notch or two or three, depending on the power needed, and there's a little more go.
Then there's the steering, operated by a large, black tiller. Pull it towards you to turn left (a bit of a squeeze for the larger person) and push it away from you to turn right. 
Partnership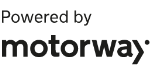 Need to sell your car?
Find your best offer from over 5,000+ dealers. It's that easy.
Simon wasn't joking when he said driving 6HP was a bit like rubbing your hand on your stomach while patting your head. But after a few runs on Luton Hoo's long drive, we felt ready for the 60-mile challenge early the following Sunday.
And what a sight greeted us at 7am on Sunday: close to 400 veteran cars, all steaming in the early-morning mist (even those that don't run on steam). There's some nervousness, too – not every car will make it to Madeira Drive in Brighton – but most people, including us, are just eager to get going.
Ours isn't the only Vauxhall in the run – the brand's managing director Stephen Norman is on board our car's predecessor, the 5HP, built in 1903, the very year Vauxhall was founded. Sitting alongside Norman is recently retired communications chief Denis Chick, who clearly can't keep away from the brand, or the Veteran Car Run; this is his fifth.
Norman is revitalising Vauxhall, playing on its Britishness, and this event is important to him. "Vauxhall has been a British brand since 1903," he reminds me. "In fact, today, Vauxhall is the only British car manufacturer eligible to enter vehicles in this historic event. 
"We celebrate our heritage with a cherished collection of 77 vehicles, from the very first from 115 years ago, to the cars and vans of today, and it's important to us to demonstrate this in public with the two oldest cars from our collection."
With so many cars to get through the starting gate, we're allocated to Section 11 and are eventually under way some time after seven. For the first time, the group is split in two, to ease congestion through London. We take a new route down past Buckingham Palace, along the Mall, through Admiralty Arch then back on ourselves along Whitehall and past Downing Street. Rather than turn left over Westminster Bridge, we chug past the Houses of Parliament and along Embankment before crossing the Thames at Lambeth Bridge.
Simon is at the wheel for the first stint that takes us out past Vauxhall – not far from 6HP's birthplace – down through Clapham and out to Tooting. We then join the other group just north of Croydon for the run, literally past the end of Gatwick Airport's runway, to the halfway point at Crawley.
From the start and pretty much all the way through South London, the route is lined with a mix of car fans and the curious. And what they witness must be like watching an episode of the cartoon series Wacky Races in the seventies.
The shapes and noises from these pre-1905 cars have to be seen to be believed; cars, tricycles carrying two people line astern, enclosed carriages, open two and four-seaters, some carrying five people. Then there are the participants' outfits: from top hats and tails to Penelope Pitstop lookalikes and women wearing early 1900s-style wide-brimmed hats.
It's not just those in the cars, either – we pass people in lederhosen and in black tie. As much as these are early 1900s cars, there's a more relaxed nature to the dress code – fun is the order of the day. We've never done quite so much waving or had our photo taken by so many people, with Simon honking the horn between balancing clutch, throttle, advance and tiller as we drive through the South London traffic.
As we near Crawley, we remark on what fine form 114-year-old 6HP is in, running beautifully. But we've spoken too soon. Simon's face turns white as we pull up at the halfway stop; as we were throttling the engine to turn the car off the throttle cable snapped, meaning a long pitstop.
What's immediately apparent is that fixing cars like these takes time, even though we have a replacement cable close at hand. After a few failed attempts we face the very real likelihood of completing the remaining miles in an Insignia, but for the ingenuity of the Vauxhall support team of Terry Forder and Andrew Duerden showing great British spirit by connecting the cable and replacing the throttle knob with a set of mole grips. As if driving 6HP on busy roads wasn't enough of a challenge, I now have a new and novel throttle controller to deal with. This means we've lost a bit of throttle travel, so it feels as if we're running on 90 per cent power.
Not to worry. We head into the Sussex countryside and some of the South of England's most picturesque villages with more crowds and car clubs lining up to cheer us along. 
We toot at the Bentley Drivers Club and a collection of rare Panhard models at the side of the road, and wave at a group of Morgans driving in the opposite direction – the Vintage Car Run is a car fan's dream, for drivers and spectators.
We head through Cuckfield and on towards Hassocks, where we get stuck behind a four-seater with the two rear-seat passengers awkwardly facing towards us as their car struggles up the hills. Overtaking isn't easy in a 1904 car, but with the vehicle in front struggling as we hit the bottom of Clayton Hill, the marshals encourage us to try and pass.
Had the 6HP been in full health, it would easily have made it, but after being stuck behind for so long, with not quite full power, our Vauxhall is unable to do it. A quick drop down from second to first and with the clutch depressed for more power, the chugging slows and eventually the engine stops.
As old and new cars pass by, a Land Rover with a tow rope arrives quickly; clearly we're not the first to come a cropper. Sure enough, we're towed up past other stricken vintage cars. 
At the top of the hill there are spaces for passengers to get back on their charges after stepping off to lighten the load. Simon cranks the engine one last time and we press on to Brighton, cruising down the three-lane A23 with traffic whistling past inches away at 70mph – quite an experience.
Preston Park on the edge of Brighton is a welcome sight, unlike the badly phased traffic lights towards the city centre where shoppers snap 6HP on their mobile phones. At least we have time to exchange some vintage banter with Quentin Willson and his wife Michaela, sitting in their vintage model in traffic behind us, before the gentle sprint to Madeira Drive.
The Veteran Car Run is not a race, but for these old models it's like a marathon. And the crowds, still waiting as we reach the finish at about 3.30pm, greet us as such; as we cross the line we're even interviewed, cold but wearing huge smiles.
This is a unique event. The sights, sounds, colour, variety, passion and good nature of all involved should be celebrated – as should the effort these people put into getting so many old cars on the road. Vauxhall's 6HP is a fine example of that – a stunning piece of British engineering that, like the Veteran Car Run itself, reminds you how much fun driving can still be.
If you enjoyed reading this feature, then why not read some of our other features here...