Vauxhall revives the scrappage scheme with £2k guaranteed part-ex on new cars
Vauxhall is offering new car buyers a minimum £2,000 trade in value when part-exchanging their old car against most new models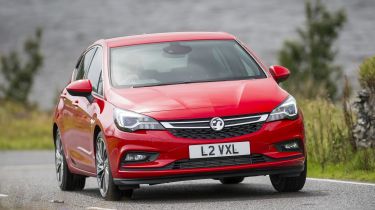 Vehicle scrappage schemes could be making a comeback in the UK as Vauxhall is re-launching its Scrappage Allowance policy. Those wishing to partake will be eligible for a £2,000 minumum part-exchange value when trading their old car in against a new one at Vauxhall dealers nationwide. 
While previous scrappage schemes only applied to vehicles of a certain age, Vauxhall's scheme has no upper age limit and applies to any manufacturer's vehicles. The only requirement is that customers must have owned their trade-in vehicle for at least 90 days. 
• Auto Express Used Car Awards 2015
Cars excluded from the offer include the Viva, the Corsa Sting, Corsa Sting R and the Adam Jam but other than that the Vauxhall range is completely up for grabs. All trade-ins will be scrapped by Vauxhall's contracted end-of-life vehicle partner Autogreen.
Vauxhall's retail sales director, Leon Caruso said: "Even customers who think that their current car is only worth a few pounds can now turn it into a £2,000 contribution towards the cost of a new Vauxhall – and that's over and above any other deals they negotiate with the retailer, such as free insurance."
For more great deals on new cars check out our best car deals page...