Volkswagen BlueMotion
Inaugural winner of our new Green Award is doing its bit for the environment, as well as owners' wallets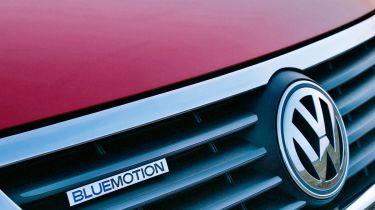 Why BlueMotion won...
The winner of our inaugural Green Award could have been a car, a person or a piece of technology. But, in the end, the honour went to an entire brand. Volkswagen's range of BlueMotion models takes the award, after making it to the top of our judges' shortlists.
Since the Polo BlueMotion put low CO2 emissions at the top of the small car agenda in 2007, similar eco tweaks have been applied across the VW family, on everything from superminis and family estates to coupé-cabrios and MPVs. Simplicity is the key to the BlueMotion line-up, as clever technology such as stop-start and brake regeneration combines with measures like low-rolling-resistance tyres and optimised aerodynamics to bring fuel-sipping economy and low emissions to the mass market.
The best thing about BlueMotion is how few compromises it demands. And sealing the deal is the fact it delivers genuine gains for business users and private buyers, as well as the environment. That makes it a fitting winner of our first-ever Green Award.