Britain's best new cars
We pick the best new models on the market in 17 classes, plus our Car of the Year and more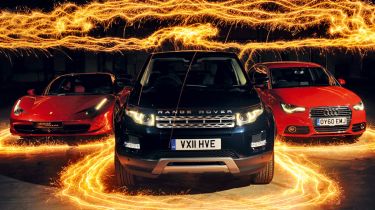 Here we have it... our definitive list of the best new cars in the business. It's been a sparkling 12 months for new metal, and the latest crop is faster, cleaner and more competitively priced than ever before.
We name our favourites in all the major categories, from city cars and luxury saloons to SUVs and roadsters. We tell you which models you should be looking at when it's time to replace your motor.
After handing out our 18 class trophies, we name the winners of seven special awards – including, for the first time, our Green Award. And of course, we then crown our Car of the Year. So, read on to find out about the very best the new car market has to offer.