Volkswagen's budget brand set for China
VW company bosses confirm new Dacia-style range due in 2019, with target price of less than £8,100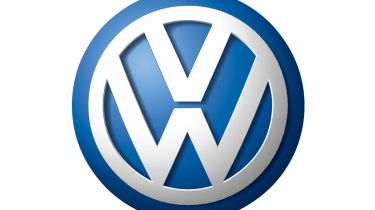 Volkswagen's on-off budget brand will launch in China in 2019, company bosses have confirmed to Auto Express.
Finally fast-tracked after years of being moved around Volkswagen's priority list, the still-unnamed brand will make its debut with a small saloon and a mid-sized SUV, but will only be sold in China in its initial stages.
The aim is for the new marque to add to Volkswagen's 2.99 million 2016 sales in China, and after a settling-in period there target Mexico, Brazil and even India. While Volkswagen insists it has no plans for the brand outside emerging markets, that's also what Renault said about Dacia, its budget offering, during its early years.
A senior Volkswagen official has also confirmed that the brand, which has set Great Wall's Haval brand as a Chinese sales and quality benchmark, is aiming for a price of less than 70,000 RMB (£8,100).
It will be built in partnership with VW's Chinese joint-venture partner, FAW, using the PQ chassis architecture of the old Golf Mk6, production of which ended in 2013.
"The budget car is still under development. Even more right now," Volkswagen development boss Dr Frank Welsch confirmed. "Two years ago the car you heard about was a sedan.
"We changed this strategy early last year, because in China the market research was quite easy to see that when we need a budget car, we also need a budget SUV.
"If we had added one SUV, then it's quite easy to have two versions of that if we change the wheelbase and add a third seating row," Dr Welsch added. "We have to keep in mind that the economy segment will be a strong segment not only in China."
While the Volkswagen Group's MQB architecture is becoming ubiquitous for small to medium-sized SEATs, Skodas, Audis and VWs, it plans to follow Renault's Dacia strategy of using superseded underpinnings to keep costs low.
Volkswagen is working to deliver the initial two-model range using the PQ architecture, proving the brand will be based on a front-wheel-drive strategy. The SUV would feature a hang-on all-wheel-drive system. "It won't be off MQB," Dr Welsch admitted. "The brand will use some MQB components, but not the MQB architecture. If you compare this to Dacia and what it is doing, that's more like it."
The VW Group's Chinese operation has also been immune from any Dieselgate emissions-cheating fallout, because the Chinese don't tend to buy diesel passenger vehicles, and the new budget brand will be petrol-powered. "In certain parts of the world, we will need such economy cars, and in China 40 per cent already is with economy cars," Welsch told us.
Would you be interested in VW's budget brand if it came to the UK? Let us know below...