'VW Group has a 300+ model range - that's unmanageable'
Germans do efficiency better than anyone, but VW Group needs to trim the fat in the wake of its emissions cheating, says Mike Rutherford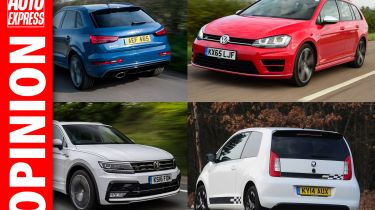 I can only go by personal and professional experiences. And they tell me this. Firstly, the Germans do efficiency better than anyone. Secondly, no German firm has been more efficient over recent decades than the Volkswagen Group.
Yet on the latter point at least, I'm wrong. Matthias Müller says so! And since he's the Group's top man, he should know. 
"We have severe weaknesses, above all when it comes to our structure, culture and efficiency," confesses the CEO, who's the bravest bloke in the auto industry for accepting what is the most thankless job going. Here's a man who's about to spend tens of billions on technical solutions relating to his Group's 'cheating' diesels, then financial compensation for 'cheated' diesel buyers/owners, plus fines to governments and others who've boarded the lucrative 'cheat' bandwagon. Can we blame them? Or the no-win, no-fee lawyers about to cash in at VW's expense?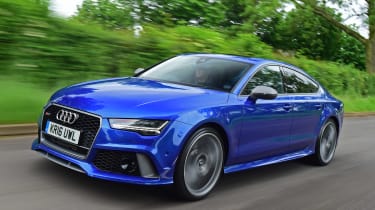 To pay those imminent financial liabilities, Müller needs much in-house cost cutting. And chopping models from his line-up or – to be more precise, line-ups – is one way to claw back billions. Product ranges within the VW Group family won't be absolutely mullah'd by Müller. But his colossal VW range is likely to be sheared. And Audi, SEAT and Skoda line-ups are set to be trimmed.
• "How will our future in Europe impact on us car owners?"
Deleting marginal models is good. The VW Group has a 300-plus car, van and truck line-up. That's ridiculously large and unmanageable. Sales execs and paying customers don't want or need this many vehicles. They simply haven't got the time or inclination to comprehend them. As with a restaurant menu with more than 300 dishes, or an electrical retailer with 300-plus washing machines on offer, the process becomes more pain than pleasure for the consumer, who knows that choices can be too wide.
Müller's smaller, easier to understand, less-is-more vehicle ranges make sense. As does his decision not to fight for the 'largest manufacturer in the world' title, which his egotistical, now defunct predecessors controversially achieved – with the aid of their 'cheating' diesels, of course.
A smaller, humbler VW Group with fewer models should result in vast cost savings that'll first pay for the diesel debacle reparations before eventually leading to better value, more honest vehicles in showrooms... which have to be formally and symbolically certified as cheat-free zones.
What do you think about Mike's ideas? Do you agree? Leave us a comment below...