Volkswagen releases latest generation of manual gearbox
Volkswagen launches new manual gearbox which is more efficient than before, will be used in new Passat first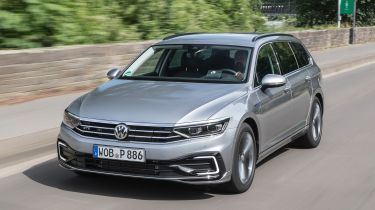 While many of the latest developments in the world of automotive tech focus on electric cars, Volkswagen has kept one eye on the present to improve the petrolhead's old friend: the manual gearbox.
While many cars are showing gradual progress towards electrification, VW hasn't neglected improving existing tech. And it's a worthwhile step: after all, manual gearbox-equipped vehicles still hold a significant share of the automotive market worldwide.
• Apple CarPlay: everything you need to know
Volkswagen will appeal to that market with its new transmission, named MQ281. Changes have been made from the current Volkswagen gearboxes to improve efficiency, reduce emissions levels and boost refinement.
VW says that the new design can handle torque loads anywhere between 200 to 340Nm, so the gearbox will be suitable with a wide variety of engine outputs - both petrol and diesel. For reference, those numbers cover everything from the 113bhp 1.0-litre TSI petrol engine to the 148bhp version of the group's 2.0-litre TDI.
In an increasingly environmentally conscious society, electric cars are unsurprisingly growing in popularity. However, as the government's plans to bring the petrol and diesel car sales ban forward loom large and brands must trim their average emissions levels, improving the efficiency of the manual gearbox will enable those who still appreciate the engagement of a manual transmission to enjoy it while they still can.
Production of the new gearbox will take place at existing VW Group facilities in Spain and Argentina. The recently refreshed Passat will be the first car to benefit from the tech, but VW says that a wide range of models throughout the group - from hatchbacks to SUVs, will eventually benefit from the units.
Do you think the manual gearbox still has a place in today's world? Let us know your thought in the comments below...