Used Volkswagen Polo (Mk6, 2018-date) review
A used buyer's guide focusing on the Volkswagen Polo Mk6 (2018-date)
Verdict
The Volkswagen Polo has become a staple of the new-car market, with more than 18 million of them sold across the six generations so far. It's easy to see why the car is so popular, not least of all because it sits in the most popular segment across Europe, so the stakes are high when it comes to getting things right. Sure the Polo is rather staid and anonymous, but it's also very easy to live with and for most people that's a good enough reason to buy one. We wouldn't argue with that; a decent dealer network tends to be the icing on the cake bearing in mind how multi-talented the Polo is. Before taking the plunge we'd suggest that you also check out one or two of the alternatives listed above, especially those relations within the Volkswagen Group.
Here's something that you probably didn't know: the original Volkswagen Polo started out as the Audi 50, way back in 1974.
Within a few months Volkswagen had introduced its own version (proving that sharing within the Group is nothing new), and whereas Audi had given up on this three-door supermini by 1978, VW stuck with it, to come up with one of the most polished performers in its class.
Over the years the Polo has grown in every way: in size, in reputation, in price and in ability, to the point that it's now one of the most accomplished contenders in its class. That's just as well because the supermini segment is very fiercely contested by a lot of different car makers, but the Polo can still show them a thing or two.
Model covered
Volkswagen Polo Mk6 (2018-) - high-quality supermini.
History
The Polo Mk6 went on sale in the UK in October 2017, with the first cars delivered in January 2018.
Whereas previous Polos were offered in three-door form, the new model came with five doors only and a choice of 64/74bhp 1.0, 94/114bhp 1.0 TSI or 148bhp 1.5 TSI Evo petrol engines.
For those who wanted ultimate performance there was a 197bhp 2.0 TSI Polo GTI, while economy fans could buy a 1.6 TDI with 74bhp or 94bhp. Buyers could choose between S, SE, SEL and R-Line trims, although SE was replaced by Match in February 2020.
A facelifted Polo arrived in September 2021, in Life, Style and Trim forms. There was no longer a diesel engine; instead there were just 1.0 and 1.0 TSI petrol options, with the 2.0 TSI GTI arriving soon after.
Which one should I buy?
If your journeys are local the 1.0-litre engine is fine, but if you do longer trips or venture onto the motorway we'd go for a 1.0 TSI, for the extra punch; the bigger engines provide useful extra power, with the GTI tremendous fun.
The DSG automatic transmission works superbly, but the manual gearbox is nice too, so entry-level models aside, we'd say any Polo is worth a look, including the ultra-rare diesel.
The Polo S came with 14-inch steel wheels, an 8.0in touch-screen display, six-speaker hi-fi with Bluetooth and DAB, air-con and powered front windows. The SE added 15in alloy wheels, electric rear windows, electrically heated and adjustable door mirrors and an alarm. The SEL featured 16in alloys, LED interior lighting, rear disc brakes, navigation, parking sensors, dual-zone climate control, plus automatic wipers.
Alternatives to the VW Polo Mk6
The Audi A1 is related to the Polo, as are the SEAT Ibiza and Skoda Fabia.
Partnership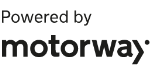 Need to sell your car?
Find your best offer from over 5,000+ dealers. It's that easy.
The Audi is more luxurious, while the SEAT and Skoda offer stronger value, but all are good to drive and easy to live with. A Ford Fiesta is a superb all-rounder because it's plentiful and affordable, there's a wide model range, plus it's great fun to drive.
The Peugeot 208, Renault Clio and Vauxhall Corsa are commonplace, and there's a wide choice of engines and trims, with the second two also available in electric form – at a price. The Mazda 2 is a less obvious alternative that appeals with its premium cabin and great dynamics, while th
What to look for
Spare wheel
Whereas the Polo S and SE had a full-sized steel spare wheel, the special-edition Beats (available from launch) had a repair kit. The Polo SEL and R-Line got a steel space saver spare wheel.
Headlights
Buy a Polo with LED headlights if you can, because the halogen alternative is underwhelming. Some owners have fitted Philips 130+, Osram Nightbreaker or Ring Xenon 130 bulbs to improve things.
Mileage
Low mileage isn't always a good thing with the TSI engines, because the turbo actuators can seize up through lack of use. A rebuilt turbocharger is invariably the solution, but these aren't cheap.
Economy
Although Volkswagen claims that the 1.0 TSI engine should typically return over 60mpg on a run, most owners struggle to get over 55mpg at all, with some getting closer to 50mpg overall.
Interior
Admittedly the Polo isn't that small any more (it's about the same size as a Golf Mk4), but there's a real big-car feel to its interior, with most models having a large touchscreen display and later models featuring digital instrumentation.
The quality is excellent, the seats are supportive and equipment levels are generally high. Add a large boot into the equation (351 litres with the seats up, 1,125 with them folded) and the Polo offers a winning formula in terms of practicality.
Running costs
Polo owners can choose between fixed and variable servicing schedules. Picking the former means a visit to the garage every 9,300 miles or 12 months, with services alternating between minor and major, which are priced at £184 and £354 respectively.
Few owners opt for this though, because the alternative is a variable-servicing programme that allows up to two years or 18,600 miles between garage visits. Not only is this more convenient but it also works out a little bit cheaper, although it does mean that the engine goes longer between oil changes. Take this route and every service is a major one, priced at £354, with fresh brake fluid also required every two years, at £69.
There's no set interval for the coolant to be replaced, but all Polo engines have a cambelt which should be renewed every five years, although there's no recommended mileage limit. Budget £494 to have the work done.
Recalls
Volkswagen has recalled the Polo three times so far. The first campaign was launched in November 2018 because 45,714 Polo Mk6s made up to October 2018 were fitted with faulty seatbelts which could unlatch themselves. The solution was to modify the buckle.
The next recall came in February 2019 because 44,256 Polos made between October 2017 and October 2018 left the factory with a faulty handbrake adjuster. This time the solution was to fit a locking nut to keep everything properly adjusted.
Finally, the most recent recall was issued in March 2020 because 4,103 Polos made between October 2019 and February 2020, were fitted with a brake servo, which might have needed to be replaced because of a manufacturing fault.
Driver Power ownership satisfaction
The Polo Mk6 made its Driver Power new car debut this year, in 48th place out of 75 cars.
It's surprising that the Polo hasn't appeared in any previous Driver Power surveys because it's a big seller, and for a three-year-old design, 48th place is respectable.
The Polo didn't score especially highly in any one area, but its highlights are the interior design, performance, ride quality and fuel economy. The low spots are front seat comfort, reliability and overall quality.