Volvo launches online sales platform for used cars
New service allows customers to buy second-hand Volvo cars directly from the manufacturer and entirely online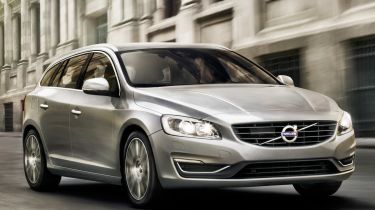 Volvo has launched a new online sales platform for used cars, offering second-hand models directly from the manufacturer with guarantees on quality.
The platform, dubbed Volvo Cars Selekt Direct, allows customers to use a computer, smartphone or tablet to search for, select and pay for a used car in a single end-to-end service, available at any time of day.
The cars offered through the platform undergo 150 separate checks before being put on sale, including any available software updates being installed. Each car comes with 12 months of breakdown cover, as well as a warranty and cover for its next MoT.
Delivery is available across the UK, with Volvo's franchised dealers providing all aftersales care. If a customer is unhappy with the car they have purchased through the platform, they can exchange it within 30 days or 1,500 miles of use.
One in four customers surveyed by Volvo said the idea of buying a used car directly from the manufacturer is "very appealing". The Care by Volvo subscription service has delivered 2,500 new car sales in its first year.
Volvo has previously announced its intention to sell all of its new electric cars online, with the aim of selling the majority of its new cars in the UK online by 2025. The Swedish firm will then look to move all its global new car sales online by 2030.
Kristian Elvefors, managing director of Volvo Car UK, said: "In designing Volvo Cars Selekt Direct, we have focused firmly on the needs of consumers, personalising the service so it works in the way that's right for them.
"That means not just the convenience of direct online access, but also peace of mind that the process is secure, robust and delivers a premium experience that fully reflects the qualities of our brand. 
"With Volvo Cars Selekt Direct, we are improving our service to consumers and developing a blueprint for our transition to online sales. Strategically, our retail partners will remain central to our business in providing full aftersales support, including servicing, maintenance and repairs."
Check out the best Volvo leasing deals here...