Volvo's new Drive-E engine introduced across range
Volvo's entire 2015 line-up available with new 2.0-litre four-cylinder Drive-E powertrain, combining performance and efficiency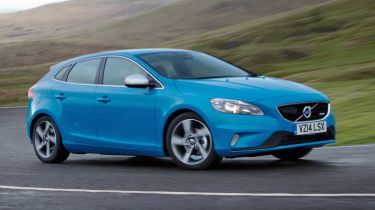 Volvo's new Drive-E engine family is to be made available in all its models from May of this year.
The 2.0-litre four-cylinder Drive-E powertrain already features in the S60 and XC60, but the range of diesel and petrol engines will now be offered to the entire 2015 line-up.
According to Volvo's Vice President Powertrain, Michael Fleiss, the "take-off and responsiveness of the Drive-E engines, combined with a smooth engine sound, will make the cars even more fun to drive, without compromising on modern customers' demand for superb fuel economy and minimised CO2 emissions."
In the 187bhp V40 D4 diesel with a manual box, the results are an impressive 74.3mpg and CO2 emissions of just 99g/km, with the V40 Cross Country managing 70.6mpg and releasing 104g/km.
Volvo has also made the new Drive-E T5 FWD petrol engine available in the V40, which is fitted as standard with an updated 8-speed Geartronic automatic and delivers 242bhp to the front wheels. CO2 emissions have decreased to 137g/km and fuel efficiency is up to 47.9mpg – improvements of 52g/km and 13mpg on the previous T5.
Most notably perhaps, the XC90 will be offered with the highest-power Drive-E engine when it goes on sale early next year, using a supercharger at lower revs and a large turbo above 2,300rpm to produce 302bhp. Coupled with an electric motor for the back axle, the new SUV will have a total output of around 400bhp and 600Nm of torque.
The D4 and T5 are available to order now ahead of the first scheduled deliveries in December, with prices to be confirmed nearer the time. The XC90 is expected to start at around £40,000.