Volvo XC90
£319 per month with a £10,911 deposit (0 per cent APR)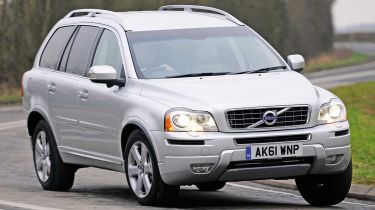 Most of the models in our 'Best cars for under £350 per month' list have an OTR price of between £25,000 and £30,000. The Volvo XC90 has a list price over £40,000 – but makes it into this price band thanks to the generous £6,000 discount offered by the Swedish brand to customers who buy an D5 R-Design model on PCP.
You'll still have to fork out a £10,911 deposit to get your hands on one, though, not to mention £319 per month for the 25-month contract and an optional final payment of 17,298.
It comes with 19-inch alloy wheels, stainless steel sports quad exhausts, electronic all-wheel drive system, heated door mirrors, rear park assist, Bluetooth connectivity, cruise control and electronic climate control.