Volvo XC90 Polestar delivers 415bhp with optimised T8 engine
Volvo's Polestar performance arm has powered up the XC90 T8, up to 415bhp and 680Nm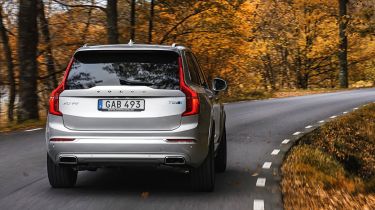 A performance package for the Volvo XC90 from Polestar means you can now get your T8 hybrid model with 415bhp and 680Nm of torque.
Polestar says the package improves throttle response, gearshift hold, speed and precision, as well as just extra power. The upgrades T8 now manages 0-62mph in 5.5 seconds, 0.7 quicker than the standard model, but the economy figures are unchanged - that means claimed figures of 134.5mpg and 49g/km of CO2. The electric driving range is said to be unaffected as well.
There are no chassis upgrades, but a new gear hold function holds the selected gear during cornering, which helps to keep the car settled while moving quickly.
"[The optimisation package] gives customers who want a new level of driving pleasure with their XC90 an easily accessible and attractive performance increase," said Niels Möller, Chief Operating Officer of Polestar.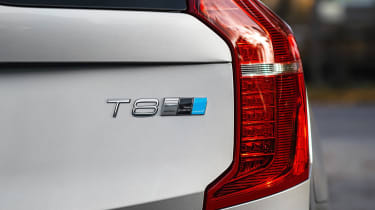 More Polestar upgrades to come
According to Michael Fleiss, Volvo's Vice President of Powertrain, Volvo XC90 Polestar versions of the D5 diesel and T6 petrol models can also be expected. "Our colleagues at Polestar are looking at the car," he told us.
The four-cylinder T6 petrol car produces 316bhp, while the D5 diesel's output is currently rated at 222bhp before Polestar's tuners get their hands on it.
Now read our full review of the new Volvo XC90...