Best portable BBQ 2018
Portable barbecues easily fit in your car's boot and help spice up summertime picnics. We test the best grills on sale...
A portable BBQ grill may sound like a recipe for disaster re setting fire to your boot, but with a huge range of outdoor attractions to visit in the UK it is understandable that there is growing demand to cook hot food once you get there – and a small, low cost barbecue is an excellent way to do this. 
So which barbecue adds that special touch to your outdoor trip or visit to a car show? With the help of our sister magazine Land Rover Monthly, we fired up eight grills for all budgets to find out.
How we tested them
As these barbecues are going to be taken to where you plan to cook, ease of assembly and transport were central to our test, plus we wanted them to last more than just a single summer. The bulk of our marks went to how well and how much they cooked. Our final consideration was price from makers and online sources.
Verdict
The standout choice here is the Bushpig BBQ, simply because it's so versatile. It's worth the high price. In second place is the charcoal Weber barbecue, which cooked really well, while the cheap and simple Lassen Grill Trivet completes our podium.
1. Bushpig BBQ
2. Weber Go-Anywhere (charcoal)
3. Lassen Grill Trivet
Reviews
BushPig BBQ
Price: Around £121Rating: 5.0
This Bushpig device ticks just about all the barbecue boxes and then some more, because it can be used for other types of cooking as well as grilling a sausage or three. You can cook a stew or curry in a pot, roast a leg of lamb and bake bread with the right accessories. And once you've finished cooking, it can work as a fire pit, keeping coals off the ground. It was also one of the biggest-capacity grills on test and it all packs away into a heavy-duty bag. A clear winner.
Weber Go-Anywhere (charcoal)
Price: Around £80Rating: 4.5
If our champion is too pricey, this compact Weber is a good alternative. Using the firm's long-burning briquettes, we got great results in the cooking test as we were able to control the air flow through the side and lid vents. The arrangement of grills inside means ash falls to the bottom, with larger pieces of charcoal prevented from dropping through. The grill area is smaller than our winner's, but still a decent size for cooking multiple items. 
Buy the Weber Go-Anywhere from John Lewis here
Lassen Grill Trivet
Price: £28Rating: 4.0
Barbecues don't come much simpler. The light, durable, stainless-steel Lassen folds flat for easy carrying in its storage bag, taking up little boot space. You get a large cooking area on its 43.5x32cm grill, plus it can be used to heat a pot or kettle. It's cheap, too, and earns a place in our top three. The only limitation is that you need to set your coals on the ground, which may not always be possible.
Weber Go-Anywhere (gas)
Price: Around £120Rating: 4.0
If you want instant cooking without the need to wait 20 minutes or so for the coals to be ready, this gas-fired Weber is the way to go. Attach the canister, push the ignition and you're ready to cook. The family resemblance to the charcoal version is clear, although this has a porcelain-enamelled cooking surface, which we found easy to clean. Not cheap, but certainly convenient.
Partnership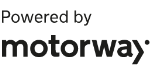 Need to sell your car?
Find your best offer from over 5,000+ dealers. It's that easy.
Landycue
Price: Around £150Rating: 4.0
What a great-looking barbie, perfect for car shows, plus there are VW bus and dumper truck versions. The Landycue works with and without the legs, which slot in easily. Its roof quickly detaches and the coal tray can be removed to dispose of the coals. The downside to that iconic Landie shape is the small 43x18cm grill, forcing you to cook more in batches.
Buy now from Chicken Shed Creations here
Campfire Tripod Deluxe
Price: Around £50Rating: 3.0
A large, 50cm-diameter grill makes this unusual barbecue ideal for big parties. Assembly takes time, with the long legs coming in three sections. It could also be easier to transport, with no storage bag, and you'll need space if you leave the legs on. Cooking was good with the grill full, but it moved round with lighter loads.
Briefcase BBQ
Price: £15Rating: 2.0
Worth a look if budget and space are limited, particularly as this was discounted to £7.50 at the time of writing. But you'll need a small appetite; the 20x14cm grill is tiny, and as it's split to allow it to fold, each side isn't much bigger than a slice of bread. You'll have to cook in batches. Still, it's good for cooking for vegetarians as veg and meat can be kept apart.
Single Disposable BBQ
Price: Around £3Rating: 1.0
On sale in fuel stations, DIY sheds and supermarkets all summer, these disposable foil trays promise quick, easy cooking with no clean-up. But the grill is small and care needs to be taken if food sticks to it as the whole thing can move. Again, this will scorch grass, so you need to be able to cook on the ground.
That is your BBQ taken care of, now you need the best picnic set rucksack. Read our group test here.