Best tow bar mounted bike racks 2019
Which tow bar friendly products make loading up your car for a cycling break quick and easy?
With the price of some bikes into four figures, drivers are no longer willing to trust tailgate-mounted racks to carry their precious pedals. And lifting a heavy cycle on to a roof-mounted carrier can be tough now that hefty e-bikes are normal rather than a novelty, especially on tall SUVs. The answer could be a sturdier towball-mounted rack, so we tried eight to find the one to carry and protect your cycles.
How we tested them
We checked how easy the racks were to assemble, mount and load up. We used both a thin-framed road racer and a big-wheeled mountain bike to check on adaptability. Points were given for easy storage when not needed, and for extra features such as security locks and a tilt mechanism to allow boot access. The final factor was maker's and online prices. 
Verdict 
Atera's winning Genio Pro is innovative, while the Buzzrack Buffalo 4 hanging rack is stylish, great value and well made. Halfords' Exodus 4 is a nice surprise. 
1 Atera Genio Pro
2 Buzzrack Buffalo 4
3 Halfords Exodus 4
Reviews 
Atera Genio Pro
Price: £474.95 (third bike adapter extra £75)Max load: 60kg (plus 6kg for optional third rail)Rating: 5/5 
Atera's brand-new Genio Pro has a party trick: the sides swivel upwards so it can be loaded into your boot when you are out for a ride. This is great if you have to park in a standard space and don't want the car to poke out. The Genio Pro has a 30kg-per-bike capacity, and it easily adapted to our pair. Lockable ratchet straps keep the cycles safe, although we found these were slightly fiddly to use. Tilting is easy and it goes to nearly 90 degrees, so even huge tailgates on vans and SUVs will raise clear. A great, well thought-through rack. 
Buzzrack Buffalo 4
Price: £174.95Max load: 60kgRating: 4.5/5
This nicely engineered rack comes ready assembled, and it slots firmly on to your towball straight away. A pedal-operated tilt mechanism allows you to access the boot easily, and there's an integrated security cable, too. It has a four-bike capacity, as long as the total weight doesn't exceed 60kg, with each bike sitting in a soft rubber cradle and secured with plastic straps. When not in use the support arms fold flat to make it easy to store, although it's heavy to carry. This stylish, well-made rack has a keen price, which earns it the runner-up spot.
Exodus 4-Bike Towbar-Mounted Cycle Carrier
Price: £259Max load: 60kgRating: 4/5
Halfords has really upped its game since our previous test. The Exodus comes virtually ready assembled and folds easily for storage. Once it's mounted on the car, bike wheels are strapped and the frames attach to arched supports. It tilts to allow access to the boot, although the mechanism isn't as slick as it is on some of the more costly rivals. It might be a bit tight for four adult cycles, and we'd worry about heavier e-bikes, but as a basic family carrier the Exodus does everything you need.
MaxxRaxx EasyFixx 3
Price: £320 (plus light board £43)Max load: 80kgRating: 4/5
Partnership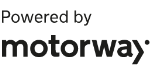 Need to sell your car?
Find your best offer from over 5,000+ dealers. It's that easy.
Our last test winner is back with an improved towball fixing. It's a substantial rack, whose 80kg capacity is enough for three heavy e-bikes. The ratchet-strap system holds cycles securely, and a built-in cable lock should deter thieves. MaxxRaxx has a great selection of accessories, too, including a £43 tailored light board. Our only complaints centre on the confusing instructions, which make initial assembly time-consuming, and a significant price increase from last year. It's great quality, but now looks costly for a hang-on rack.
Buy now from The Roof Box Company
Exodus 3
Price: £69Max load: 45kgRating: 3.5/5
If you need only a basic carrier to transport conventionally shaped bikes, then the Exodus is simple to use and does a pretty solid job. It arrives ready assembled, folds for compact storage and is easy to fit, with only one lever to secure it to the towball. Our bikes stayed in place during the test but had to be strapped together, so we'd have been nervous with expensive or delicate machines. The rack is good value, but bear in mind that you will also need to budget for a light board and locks to stay legal and secure.
Auxtail
Price: £495Max load: 60kgRating: 3/5
It's expensive for a two-bike rack, but the Auxtail is suitable for delicate carbon-fibre cycles because it doesn't clamp anywhere on the machine's frame. Straps hold one of the wheels while an arm secures the other rim. Fitting the test rack and bikes was certainly quick, but they did wobble worryingly while in motion, although they didn't actually shift or clash, even on rough roads. Our main gripe remains the vulnerability of the rack's rear lights; they are fragile, and could be easily damaged, either in storage or on the car.
Thule HangOn 3 Tilt
Price: £120Max load: 45kgRating: 3/5
This works with the efficiency you'd expect from Thule. The rack bolts on to the towball solidly, and soft rubber straps secure the bikes. There are various accessories, too. A tilt option allows the tailgate to still be opened, but because this can only be used when the rack is unloaded, it's largely pointless.
Thule VeloSpace XT 3
Price: £575Max load: 60kgRating: 3/5  
Everything about the VeloSpace is big – including the price. It can take fat-tyred and e-bikes up to 30kg. Assembly took us 30 minutes of fiddling, but it's easy to use, with a foot-operated tilt and a handbrake lever-style towball clamp. It's a job for two to mount, though, and storage takes up a bit of space.
If you don't fancy having a bike rack behind you, why not read our review of the best roof mounted bike racks...