Hands–free kits - reviews - 2013 group test
A hands-free headset or speakerphone lets you make calls legally on the move - we pick from 12 top buys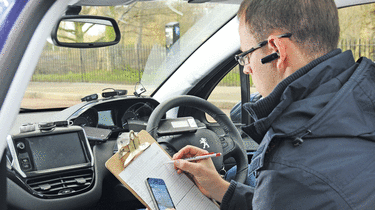 Things have moved on since the use of hand-held phones at the wheel was banned in 2007. Back then, a hands-free kit just had to be able to make and take calls. But now, these cheap and cheerful devices have been joined by in-ear headsets and in-car speakerphones with features ranging from noise cancellation and voice control to those that work with smartphone apps. So which is right for you? We've tested 12 of the best.
How we tested them
We paired all our hands-free kits with an Apple iPhone 4, and rated sound quality at both ends of the call over a mile-long inner city test route. In addition, we noted how simple it was to pair each device, while those that let you make a call without touching the phone also scored, as did those with manual volume adjustment. Earpieces had to be comfortable and secure, too. Our test route included a section with the window down to replicate the noise convertible drivers encounter. We also noted any extras, like apps and music streaming. Build quality and price were the final factors in our test.
Verdict
There's a new name at the top: the Plantronics M25 earpiece is comfortable and has great audio for £25. Our favourite sun visor speakerphone is still Motorola's TX500, while the Bose earpiece is our money-no-object choice.
1. Vodafone Plantronics M252. Motorla TX5003. Bose Bluetooth Headset Series II