Best Scalextric and slot car sets 2018
We test seven slot car sets from Scalextric, Carrera and more that'll keep racing fans young and old trigger happy
Before there were console racing games, slot cars were the only way to experience the thrill of the race track in the comfort of your home. 
Now, more than 60 years since the first Scalextric set was created, slot cars are facing competition from all sides. But they're fighting back, with new features, like multiple cars, digital lane-switching and smartphone apps. 
• Best ride-on electric cars for kids
There's no shortage of choice for the wannabe Lewis Hamiltons out there, but which is the one that belongs under your Christmas tree? We went wheel-to-wheel on seven sets to find out. 
How we tested them
As far as we were concerned, the most important consideration was how much fun each set was. The best were truly addictive, and had us racing for hours. However, not everyone has space to keep a track set up all the time, so we preferred those that were easy to put together and dismantle. Build quality was important, too, especially on sets that are intended for use by children. Finally, we looked at value for money, based on the prices, track options and good upgradability.
Former champ Anki Overdrive hasn't really moved the game on any further, and slips into third. Carrera Digital is our favourite for a permanent set-up; we'd love to give it top spot, but it's too biased to enthusiasts. So, Scalextric ARC Air wins narrowly, thanks to its superb controllers and multiple game modes.
Verdict
1. Scalextric ARC Air 24H Le Mans Porsche 911
2. Carrera Digital 132 Night Contest
3. Anki Overdrive Fast & Furious Edition
Reviews
Scalextric ARC Air 24H Le Mans Porsche 911
Price: around £220  Rating: ★★★★★
Putting together a Scalextric set is the worst part – trying to find a good layout, connecting all those fiddly tabs and making sure it's level is time-consuming and at times, downright irritating. Once it's all finished, though, the fun barely stops. This set is the brilliant ARC Air version, which not only gains a special powerbase to allow for app-controlled racing, but fantastic wireless controllers that in our eyes are alone worth upgrading for.
Racing is as fast or as slow as you want it to be, and even this relatively entry-level twin-car set allows for plenty of track configurations to stop you getting bored. Ghost racer, tournament modes and special additions such as pitstops and oil add another dimension, too.
Buy the Scalextric ARC Air Le Mans Porsche 911 from Amazon here
Carrera Digital 132 Night Contest
Price: around £300  Rating: ★★★★☆
This has to be the ultimate expression of slot car supremacy: a massive set, with wide, sweeping track sections, beautifully detailed F1 cars and all the benefits of Carrera's Digital system, including multi-car racing, ghost cars (so you can race another car when you're on your own) and great wireless controllers. The delicate connectors mean that this track suits a more permanent set-up, as repeated unpacking and packing will do it no favours. But when it's laid out, this set is hard to beat and justifies its high price.
Buy the Carrera Digital 132 Night Contest from Amazon here
Anki Overdrive Fast & Furious Edition
Price: around £170Rating: ★★★★☆
Partnership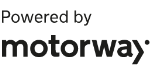 Need to sell your car?
Find your best offer from over 5,000+ dealers. It's that easy.
You can't argue with how much fun Anki Overdrive is, and those who find traditional slot car sets repetitive will adore the mixture of old-school racing and hi-tech fun that this provides. It also has a top-quality finish and is effortless to put together and take apart. However, we'd plump for a standard set, as the cars included with this special edition are nowhere near as exciting. Also, note that, if you add extra tracks, it can quickly become pricey.
Buy the Onki Overdrive Fast & Furious Edition from Amazon here
Carrera Evolution Most Wanted
Price: around £170  Rating: ★★★★☆
This doesn't have the App Race Control (ARC) that Scalextric has, but it's actually a better racing set, with smoother actions, high-quality cars and progressive controllers. As with the pricier Digital set (above), this is fiddly to set up and the connectors could be tougher, but it's harder to justify as a semi-permanent set-up. Whether you prefer this over the Scalextric will come down to how much value you place on the ARC system and the replay value it adds.
Buy the Carrera Evolution Most Wanted from Amazon here
Scalextric ARC One Ultimate Rivals
Price: around £150  Rating: ★★★★☆
ARC One offers the same lap control and extra game modes as ARC Air (opposite), but does without the excellent wireless controllers. It's an understandable omission, and justifies the large £70 price difference between the two sets. Otherwise, this is very similar to the ARC Air, with a good range of track pieces and possible layouts. Perhaps surprisingly, the cars are better than the Porsches in the dearer set: they have a higher-quality look and feel, and are smoother on-track.
Buy the Scalextric Ultimate Rivals from Amazon here
Carrera Go! Cars 3
Price: around £70  Rating: ★★★☆☆
Lightning McQueen and his co-stars from the latest film in the blockbuster Cars series appeal to children all over the world, so there's absolutely no doubt that this set will draw plenty of attention on the shelves of any toy shop. The cars themselves are appealing as well, but setting the track up is too fiddly, and small fingers may break the fragile tabs that link the different pieces. Once it is built, though, the layout is more forgiving than the Mario Kart set that we've tested previously – and much more fun to play as a result, possibly because of the lighter vehicles. 
Buy the Carrera Go! Cars 3 from Argos
WRC Extreme Land Rally
Price: around £60  Rating: ★★★☆☆
It's inexpensive, and has cheap-feeling track, but once you start playing with this officially licensed WRC set, you can soon forget that, because it's good fun. The track itself takes some fine-tuning, especially if you try the included spiral or ramps, but the cars are well made and can handle serious abuse. Also, the controllers are light, but robust, with a good trigger action and manageable turbo switch. Overall, this makes a good set for younger children or those without the space for a massive track.