Best route planners: UK driving maps tested
We pick the best online route planners and route finders to get you from A to B hassle-free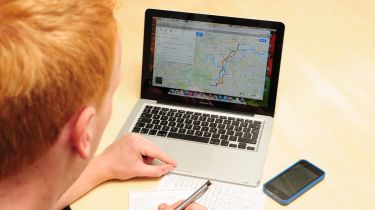 Sat-navs are great when you're on the road, but an online route finder is also really helpful for researching directions before you set off. That way, you can make sure you're fully prepared for a trip – plus, you can print out step-by-step directions and take them with you as back-up.
One bonus is that every route planner we've looked at here is free to use, so you don't need to shell out for extra nav hardware or maps. We tried 10 to find the best available to drivers.
How we tested them
We had two routes in mind: a door-to-door urban search with exact addresses, plus one that recognises points of interest (POIs). We were predominantly looking for Web-based route planners on computers, but extra marks were gained if the service had a matching app. Route accuracy was key, and we liked extra options and services like live traffic information.
Verdict
Google Maps is by far the best all-rounder, as we struggled to find any faults with it at all. TomTom Routes takes second place, and Waze's Web service makes the podium in third position.
1. Google Maps 2. TomTom Routes 3. Waze
1. Google Maps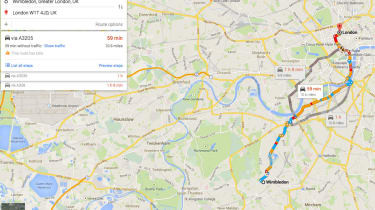 Google Maps simply has it all, and it did everything we asked of it better than everything else on test. Load it up and it couldn't be easier to input an address or your start point. It provides you with an accurate traffic-sensitive list of directions. It will also give you a choice of different routes, and these can change based on the traffic situation at the time. Extras such as Street View are a welcome addition and the app for your smartphone or tablet is superb, too.
2. TomTom Routes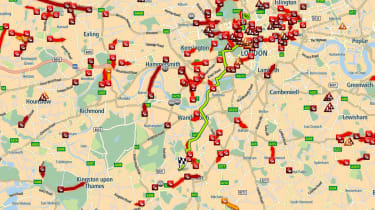 Using the same reliable maps and traffic information that TomTom uses in its popular sat-navs, the Web-based route planner is a great way of beating the jams in advance. The traffic information is arguably the most comprehensive in this test, with the map littered with information and icons detailing roads to avoid. But it did suggest a far longer route than most – although this was apparently down to heavy traffic. Another downside is that there's little choice of routes.
3. Waze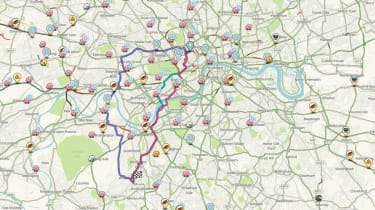 We're no strangers to Waze, having enjoyed thousands of miles under the guidance of its great app, and the route planner is almost as good. You can check on the website to see the current state of the traffic – all the information is provided by the large community of Waze users on the road so it's always up to date. Let it know where you're going and it'll give you a choice of routes, highlighting any traffic problems on the way. We just wish you could print out turn-by-turn directions.
4. RAC Route Planner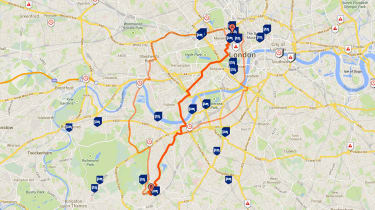 We liked the RAC service as it's one of the best text-based planners. It still has a map, but we found obtaining directions only to be easy and hassle-free. As soon as you visit the website, it'll pinpoint your location without even having to enter it. You then enter your destination and it'll give you a choice of routes. It's easy to add points along the way, plus print directions. It's just a shame more traffic information isn't provided – this is kept under a separate tab and isn't incorporated into the planning process.
5. AA Route Planner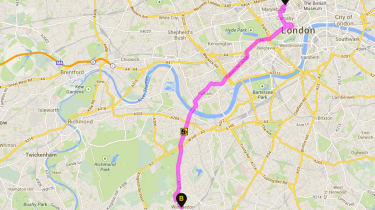 The AA's Route Planner ranks as one of the best finders here, but it's basic, and aside from providing you with a route, there's little more to it than that. The step-by-step directions are comprehensive, as it gives you landmarks to check off when passing, such as train stations, so you know you're going the right way. It'll also add in road closures and speed camera warnings. But we'd like to see more traffic information, plus the website has quite a lot of advertising.
6. Bing Maps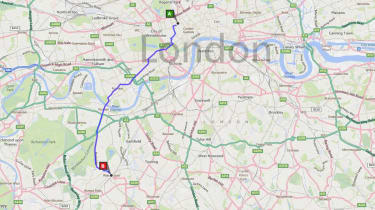 Sharing a similar format to Google's acclaimed Maps package, rival Bing's version serves just as well as a basic route planner, but offers little more. We liked that you can choose between simple, London Street or OS (Ordinance Survey) maps, and the traffic feature is arguably as detailed as the others here, but it only has certain roads available for Streetside, a road-level view. There's also no accompanying app, and printing turn-by-turn directions proved tricky.
7. Transport Direct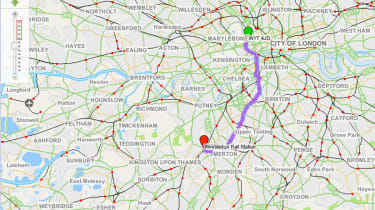 Government-led Transport Direct is good to use as an A-to-B planner as it shows you the route on a map and offers accurate directions. We like that it gives estimated times to coincide with distance covered, should you print off directions and follow each step. However, there's no traffic information, plus the website is dated and can be tricky to use as it lacks the refinement of more trendy rivals. The maps are basic and you can only see in OS view when you zoom in.
8. Via Michelin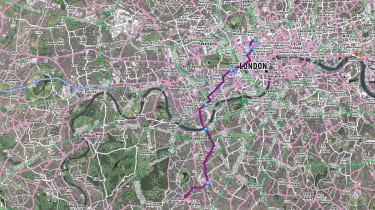 Much like the Transport Direct service, Via Michelin provides good directions, but its website is in need of a revamp if it stands any chance of competing with the best. It feels outdated, but the list of options and customisable items is assuring. Likewise, the map's not the best, but you can toggle traffic on or off, as well as roadworks, parking and more. However, we found the fuel calculator inaccurate, and this is something which really needs refining.
9. Yahoo Maps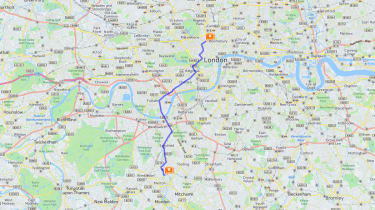 We were put off Yahoo's Maps service straight away – entering information was clunky and tricky compared to others, as it didn't recognise some established postcodes and town names. We got there in the end, but once we had a route established we found that there was no choice of alternative directions and limited traffic information. The maps look good, though, and it's easy to print directions. A strong points of interest feature is one redeeming factor, though.
10. Green Flag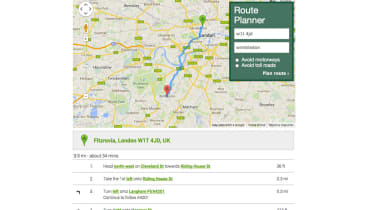 We couldn't really fault the Green Flag route planner – there's just nothing to it at all. It relies on information from Google Maps for its own map display, so you can be assured of its accuracy. However, it comes without the benefits that accompany Google Maps. All you can do is put in a start and finish address and it'll give you basic directions. We wish it came with a few more extras, like traffic updates. You can't print out the route, either.