Best fuel usage apps 2023
Keep an eye on your running costs with our top choices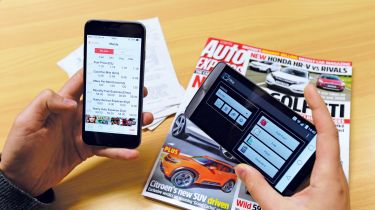 Whether your car sips or gulps petrol or diesel, fuel represents a huge percentage of motorists' annual costs. So if you're serious about cutting those bills, you need to know on what, how and when you're spending cash.
Many motorists do this using a smartphone app, which can crunch the numbers, displaying your mileage and expenditure in charts and tables. Here we put eight to the test.
How we tested them
The design and usability of these smartphone and tablet apps is key, allowing quick input of data on the fuel-station forecourt. But of equal importance is the way they display data clearly, which is essential to track your costs over time.
While some apps include the ability to track service and repair costs, this was a secondary factor in our scoring. More significant for these cost-saving apps were price and availability across both iOS and Android operating systems.
Verdict
The ability to work across the web and as an app means Fuelly wins, but if you don't need to do that, then Fuellio is still useful. Fuel Monitor Pro is very attractive but there's no free 'lite' version.
Fuelly
Fuellio
Fuel Monitor Pro