Best fuel usage apps
Which of eight fuel usage apps is best for keeping track of your mpg?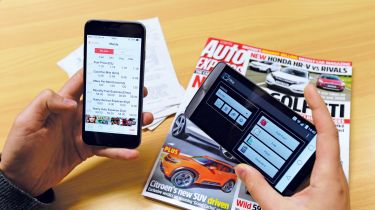 Fuel costs have been fluctuating recently, as supermarkets go to war on prices. For the first time in a decade, diesel costs less than petrol, providing welcome relief to many high-mileage drivers.
This doesn't mean fuel is cheap, though. Average pump prices are around 114 pence per litre for diesel and 115ppl for petrol, so it's important for motorists to keep track of what they're spending.
Whether you're doing this for business expenses or just to save money, it's normally an arduous task, involving heaps of receipts and calculations. But a fuel use smartphone app can help, keeping all the information in one place with automatic calculations. Versions are available for iOS or Android phones, so which is best?
How we tested them
We tested the apps for the design and usability of their interfaces, plus ease of navigation, the number of features and the kind of analysis built in. These are all important criteria, but for apps that help you keep track of spending, price comparison is just as vital. We rated their value for money, too.
With iOS and Android operating systems popular, we also took into account which platforms the apps supported, plus download prices from app stores.
Verdict
Logging data on fuel use can be tedious, so we liked how simple Auto Care made the job. Fuel Monitor's graphics brought a quality feel that none of the other apps offered, while Road Trip impressed, too.
1. Auto Care2. Fuel Monitor3. Road Trip