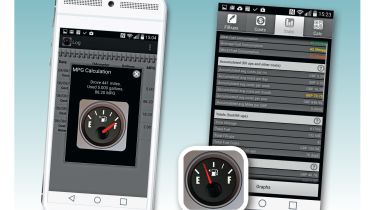 Price: Free | Available for: Android
FillUp was our preferred Android app, but it lost out as a lot of calculation was needed before inputting. This is because it won't let you toggle between units of measurement, so if you've bought fuel in litres, you have to work out the gallon equivalent before it can calculate your economy.
It didn't allow edits to fields we'd made mistakes in, either. However, it does let you adjust text size, which none of the other apps do. You can pay for an ad-free version, but this one is sufficient.