Fuel Calculator app review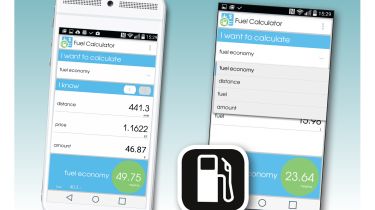 Price: Free | Available for: Android
This nicely presented app is very basic. You customise the units of measurement and input with simple functionality.
You can also choose the metric you wish to enter your data in. This means fuel economy can be calculated with the info in front of you, as opposed to converting it from gallons to litres or vice versa depending on which one the app uses.
However, you can't compare previous trips or export as you can with the others, and there's no data analysis. It's a very pretty app, but just a little too basic.