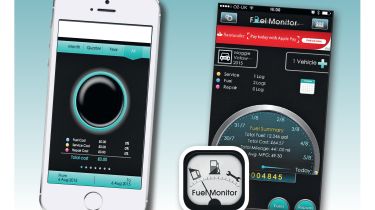 Price: £1.49 (Lite version free) | Available for: iOS
This app offers incredible value. It's best viewed on an iPad as the text is a bit small, but even so, it's beautifully designed, sleek and easy to navigate. The vehicle inputs are straightforward. Configuration to sterling is really easy to set up and the graphical analysis is well presented, too.
There's also a calendar to view costs by month. You can opt for the free lite version and bolt on particular features for 79p each, but at £1.49 the PRO version makes more sense.