Alfa Romeo to launch large SUV after mid-size Stelvio arrives in 2017
Alfa Romeo's forthcoming large SUV is likely to be based on sister-brand Maserati's Levante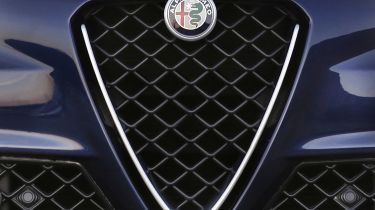 Alfa's next all-new model, following the arrival of the mid-size SUV early next year, is expected to be a full-size SUV, possibly sharing technology with sister brand Maserati's Levante.
New Alfa and Maserati CEO Reid Bigland hinted that it'll be a large SUV next for Alfa, rather than a more extreme sports car or luxury model, telling Auto Express: "When you look at SUVs, the whole world seems to be gravitating towards them.
"A few years ago the notion of an Alfa or Maserati SUV was a little sacrilegious, but you need to go where the consumer preference is going."
"It could be a larger SUV or a larger halo type sporty coupe like a 6C, but you need to keep an eye on where the market and consumer preference is going and that's all SUVs."
The added profitability available to car companies and retailers from SUVs, is also pointing Bigland towards another SUV. "Segment size and segment profitability and two separate things," he said. "When you look at incentive activity in compact and executive cars, it's absolutely brutal. Then when you look at the discount of anything named an SUV and it's a fraction of that in cars."
Bigland also promised that any new Alfa, including SUVs, would be core to the brand's main attributes of "incredible technology, wicked performance and gorgeous Italian design."
"People are going to get blown away by the driving dynamics of the mid-size SUV," he told us.
However, there are no plans to make the larger SUV available with seven seats. As Bigland explained: "Alfa needs to stay consistent with its performance views. When you get into vehicles that large [with seven seats] it's difficult to take them around the Nurburgring."
"For the Maserati brand and for Alfa, too, getting into seven seats seems pretty remote."
Do you like the idea of a larger Alfa Romeo SUV? Let us know in the comments section below...