A whole family of lightweight Alpine models on the way
Alpine is planning a range of models that stay true to the brand's DNA with light weight and fun driving characteristics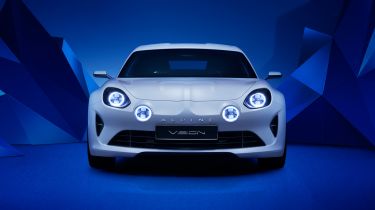 The Alpine Vision concept car revealed in Monaco this week previews a family of lightweight sports cars, Auto Express has learned.
Speaking from the unveil of Alpine's Vision concept, company bosses revealed plans to roll out a range of models – all of which will utilise the brand's core values of being lightweight, agile and elegant.
Managing director Michael van der Sande began by telling Auto Express: "A bright future would be impossible without a bright past." "To build a brand you can't have one car. To build a brand you need many cars".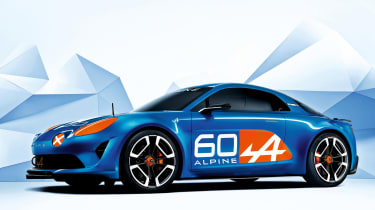 Exactly what these "many cars" might be, remains a mystery. But initial clues hint that Alpine will leave the SUVs and MPVs to its Renault and Nissan stablemates.
Other Alpine cars are expected over the next few years but CEO Carlos Ghosn also refused to elaborate on what these might be. He would only insist that lightweight "would not be an exception".
Alpine design chief Anthony Villain also reiterated they'd need to make the production version of the Alpine Vision concept work before revealing exact details on upcoming models, but that further cars were in the pipeline.
"Whatever the range is after, we have to stick to our DNA. So it's lightweight, agile, a pleasure to drive and elegant. Whatever it is, we have to feel that." "This car has to be successful - then we can play", he said.
More information on the upcoming models will become clear after the sports car's launch later this year. Sales of that Alpine sports car will begin in Europe in 2017, before being rolled out across the globe shortly after that.
What would you like to see from Alpine in the future? Let us know in the comments section...