Aston Martin seeks 'common sense' EU deal
Aston's vice president took aim at "misleading" reports claiming the brand would move production out of the UK if there was no Brexit deal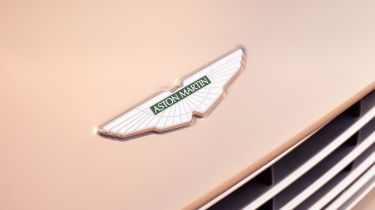 Reports that British manufacturer Aston Martin could move production out of the UK post-Brexit have been branded "shameful" and "misleading" by company bosses.
Aston Martin has expressed concern in relation to the Vehicle Certification Agency (VCA), which authorises type approval validation for cars sold in the UK and is currently recognised by the EU.
If the British Government and the EU don't agree on a deal by the Brexit cut-off point of March 2019, the VCA may lose its credentials regarding type approval validation for vehicles sold in Britain. "Recertifying to a new type of approval, be that federal US, Chinese or even retrospectively applying to use the EU approval, would mean us stopping our production," said Aston Martin's chief financial officer Mark Wilson.
• UK car industry calls for a special EU deal to avoid Brexit "cliff edge"
Some reports then suggested Aston Martin would cease UK production all together. However, Vice-president Simon Sproule branded the reports "shameful" and "misleading," adding that "AM always lobbied for common sense solution to VCA, and will continue to do so."
An Aston Martin spokesperson added: "AM has sought clarity from the Government as to the status of the VCA as an approved European type approver post-Brexit. Politically motivated headlines concerning hypothetical vehicle production impacts are unhelpful to a constructive debate on a topic of utmost seriousness to the UK motor industry."
• Brexit! What it means for cars, motorists and the UK car industry
All of Aston Martin's vehicles are produced at its headquarters in Gaydon. It recently purchased a manufacturing facility at an RAF base in St. Athan in south Wales for £200 million to accommodate the production of its new DBX crossover SUV.
What do you think the impact of Brexit will be on the UK car industry? Let us know in the comments...