Aston Martin to reopen St Athan factory on 5 May
Aston Martin Lagonda will reopen its Welsh factory in less than two weeks' time under new guidelines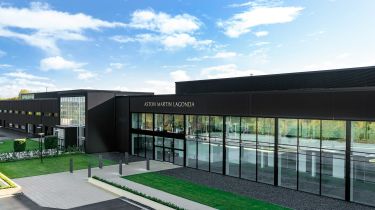 Aston Martin Lagonda is to reopen its St Athan factory on 5 May, the company has announced.
The plant in South Wales, where the British firm builds its DBX SUV, has been closed since 24 March as a result of the coronavirus lockdown. Since then, Aston Martin has been in talks with employees and trade unions to develop health and safety protocols for its factory so that work can safely resume.
The St Athan factory will now be reopening within two weeks, following new guidelines from Public Health Wales and England. Once production resumes at St Athan, manufacturing operations at the company's Gaydon plant will recommence at a later date.
The majority of Aston Martin's workforce is currently furloughed and the company says it is closely monitoring the situation. Members of the senior leadership have agreed to a voluntary reduction in pay, with non-executive directors being paid 35 per cent less, while CEO Andy Palmer is doing the same and also not participating in the annual bonus plan for the 2020/21 financial year.
Meanwhile, vice presidents of the company are waiving 20 per cent of their annual salaries, and other senior managers are giving up between five and 10 per cent of their pay packages, depending on salary level.
What does the coronavirus lockdown mean for motorists? Click here to find out...