Tobias Moers replaces Andy Palmer as Aston Martin CEO
Andy Palmer's time at Aston Martin is over, with former Mercedes-AMG boss Tobias Moers replacing him as CEO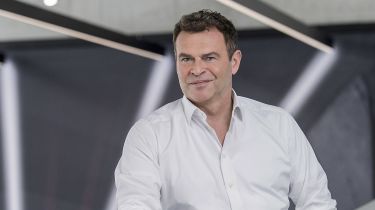 Aston Martin has officially announced that Andy Palmer has been replaced as the British brand's Chief Executive Officer. Former Mercedes-AMG boss, Tobias Moers, has been announced as his successor.
Moers will adopt his new position on 1 August, joining Aston Martin in its headquarters in Gaydon. In the meantime, Keith Stanton, the firm's Vice President and Chief Manufacturing Operations Officer, will assume more responsibility.
Tobias Moers, 54, has spent more than 25 years in senior roles at Daimler AG. Until this move to Aston Martin, he was the Chief Executive Officer and Chief Technical Officer of Mercedes-AMG – a position which he had held since October 2013.
Under his management, Mercedes-AMG more than doubled the number of models it offered and quadrupled sales. He also oversaw a new technical partnership between the German company and Aston Martin, which would see the latter company adopt the former's engines, drivetrains and electrical components.
Lawrence Stroll, Aston Martin's Executive Chairman, said: "I am delighted to welcome Tobias to Aston Martin Lagonda. He is an exceptionally talented automotive professional and a proven business leader with a strong track record during his many years at Daimler AG, with whom we have a longstanding and successful technical and commercial partnership, which we look forward to continuing.
"All of my and Tobias' energy will be dedicated to building on the company's inherent strengths, its brand, its engineering prowess, and the skills of its people to enable Aston Martin to become one of the pre-eminent luxury car brands in the world."
Palmer joined Aston Martin back in 2014, when the company was in financial trouble, and he oversaw a quick turnaround – which was partly helped by his decision to have Aston Martin develop its first SUV.
In 2018, Palmer then led Aston to its initial public offering (IPO), which valued the company at around £4 billion from launch. However, weak demand for its products and recent financial setbacks have caused the company's stock price to drop by more than 90 per cent.
Following his dismissal, Palmer said: "It has been a privilege to serve Aston Martin Lagonda for almost six years. The launch of many new products, including the new DBX, demonstrates the dedication and capability of our employees. I would like to thank my management team and all the staff for their hard work and support, particularly during the challenges presented by COVID-19."
At the beginning of the year, Racing Point Formula 1 team owner Lawrence Stroll, took a 25 per cent stake in the firm that helped raise a £540 million cash injection for Aston Martin. The move also saw Stroll become executive chairman at Aston.
Since then, several senior Aston Martin executives, including Chief Financial Officer Mark Wilson and Chairman Penny Hughes, have left the British firm, both of which placed the future of Palmer's tenure into uncertainty.
What do you think of Aston Martin's decision to replace Andy Palmer as CEO. Let us know in the comments section below…